Podcast | Episode 93: Best of 2019
|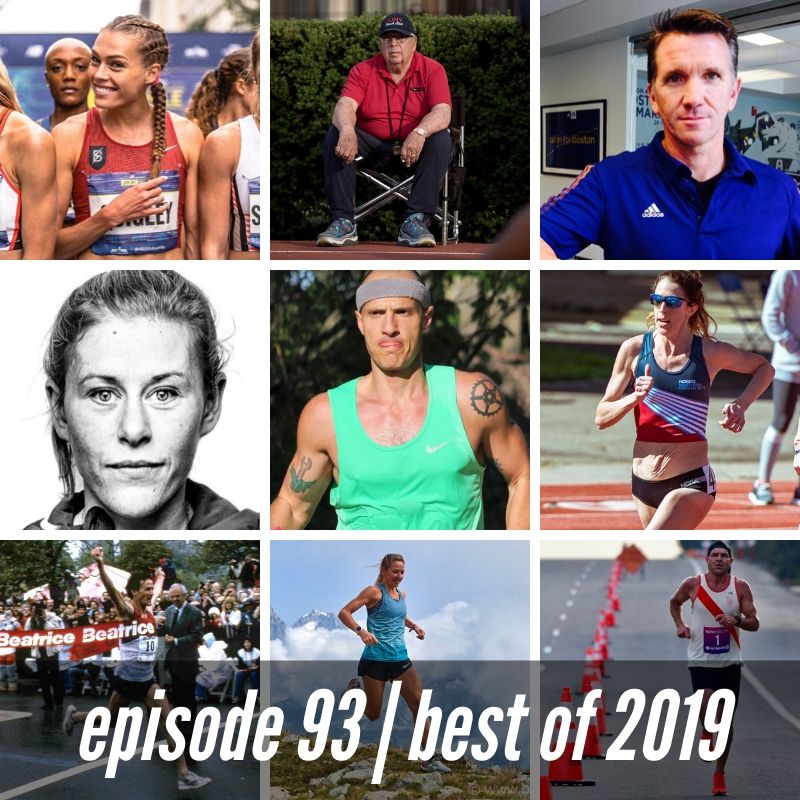 Subscribe, listen, and review on: Apple Podcasts | Stitcher | Overcast | Google Podcasts | Soundcloud | Spotify
This week's episode of the podcast is a "greatest hits" compilation of sorts to round out 2019.
I've gone through and culled clips from nine of the most impactful exchanges I've had over the past year with some of the top athletes, coaches, and personalities in the sport of running. Why only nine? One, putting constraints in place forces me to think more critically about the choices I'm making and two, three rows of three photos looked best in the cover art for the show.
I feel really fortunate that I get to have these deep and layered conversations each week—many of them have a profound effect on me and teach me something about running, coaching, or living a better life—that I then get to turn around and share with all of you on the podcast. In this episode you'll hear from Colleen Quigley, Frank Gagliano, Terrence Mahon, Hillary Allen, Brad Stulberg, Stephanie Bruce, Steve Jones, Sally McRae, and Ken Rideout. These guests in particular stood out to me amongst the dozens that I sat down with in 2019. They all bring something different to the mic and I am confident that you'll glean a valuable bit or insight or inspiration from each of them that will improve your life in some way.
If you're a devout fan of the podcast, let this episode serve as a bit of a refresher course or maybe a reminder to revisit an old episode or two. For those of you who are newer listeners to the show, welcome. Use this episode as a nudge to check out some of the episodes you may have missed while also letting it serve as a primer for what's to come in 2020.
Whether you've listened to one episode of the podcast or all of them, thank you. I'm so glad to have you along for the ride and sharing in these experiences with me.
This episode brought to you by Tracksmith. Tracksmith is a Boston-based running brand, led by a group of runners who are dedicated to building classically stylish, cutting edge running apparel that celebrates the amateur spirit and inspires the personal pursuit of excellence. Have big goals for the new year? Tracksmith has just launched their 2020 No Days Off Calendar, which will ship for free with every order during the month January. Grab yours by shopping at Tracksmith.com and follow them on Instagram @TracksmithRunning.
Music and editing for this episode of the morning shakeout podcast by John Summerford at BaresRecords.com