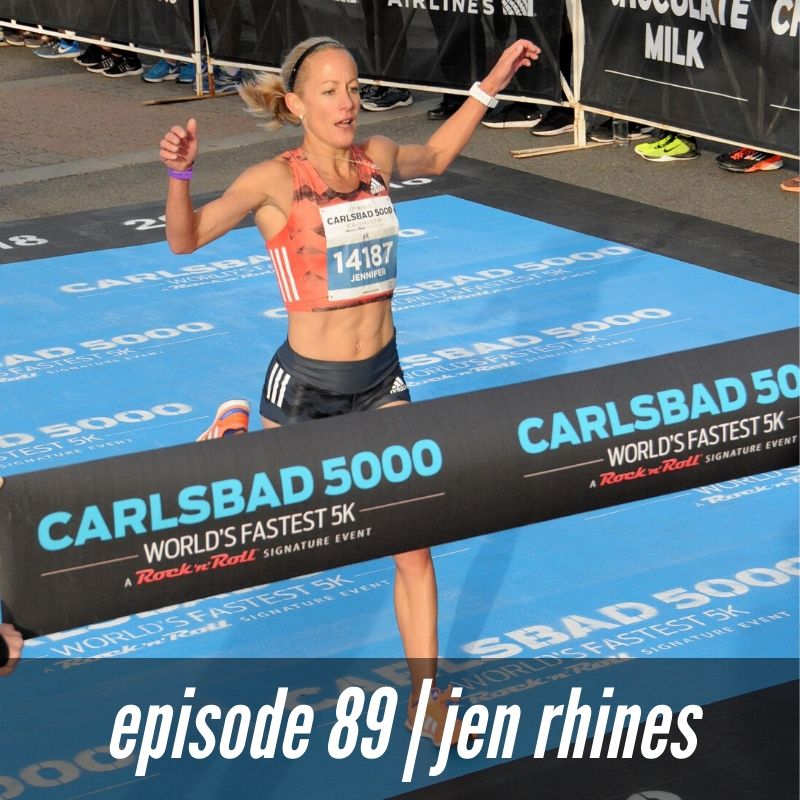 "I think, for me, it's just if I can help people along the way, that's great. There isn't any big thing that I hope to accomplish or be remembered for. A good friend of mine pointed out, 'When you help someone, you don't know the ripple effect of that.' So, if I can help someone, and that helps them do something else that affects a large amount of people, I think I would be happy with that. I think it's just having good intentions and helping whoever needs my help along the way."
Subscribe, listen, and review on: Apple Podcasts | Stitcher | Overcast | Google Podcasts | Soundcloud | Spotify
It was a real pleasure to sit down with three-time Olympian Jen Rhines for this week's episode of the podcast.
Jen is one of the most versatile and accomplished distance runners we've ever had in the United States. She made three-straight Olympic teams from 2000 through 2008 and competed in a different event at each one of them: the 10,000m in Sydney, the marathon in Athens, and the 5,000m in Beijing. Over the course of her 20+ year competitive career Jen qualified for 11 world championship teams and she won 5 national titles.
Today, the 45-year-old lives in San Diego with her husband—and past podcast guest—Terrence Mahon, and together they founded The Mission Athletics Club in 2018, one of the top post-collegiate training groups in the country.