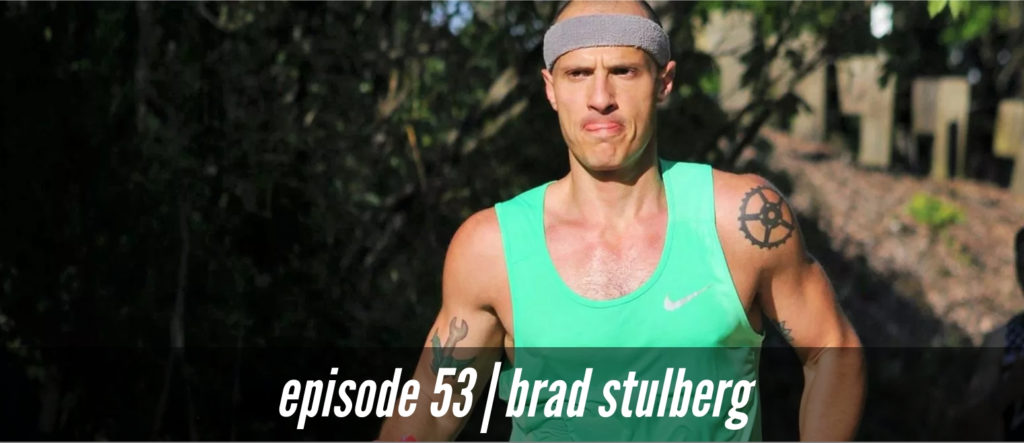 "Looking inside at the stuff that is scary and that you don't want to face, that's really hard, uncomfortable work. So in order to get to the other side, to truly feel compassionate for yourself and show yourself love, you have to come to terms with the ugly stuff. And that ugly stuff can be, 'I'm insecure,' that ugly stuff can be that, 'The only reason that I race is because I'm scared to die and this gives me something else to focus on,' it can be that 'I feel validated and my self-worth is from this,' like all kinds of stuff comes up and that's normal. We're humans, that's the thing. It doesn't mean that you're broken. And the more you can acknowledge that, be aware of it and be kind to it, the better chance you have of getting to the other side where suddenly you're just racing out of love."
Subscribe, listen, and review on: Apple Podcasts | Stitcher | Overcast | Google Podcasts | Soundcloud | Spotify
Excited to share my recent conversation with good friend and colleague, Brad Stulberg, on this week's episode of the podcast. Stulberg coaches executives, entrepreneurs, and athletes on their most pressing challenges and writes about health and the science of human performance as a columnist for Outside magazine. His work has also appeared in the New York Times, Wired, New York Magazine, Sports Illustrated, Runner's World and many other outlets.
The best-selling co-author author of Peak Performance, a book which explores the science and practice of world-class performance, Stulberg and his co-author Steve Magness are about to release their second book, The Passion Paradox, a guide to going all in, finding success, and discovering the benefits of an unbalanced life, which comes out on March 19 and can be pre-ordered here.
In this episode, Stulberg and I discuss performance, passion, addiction, health, well-being, purpose, burnout, the importance of practicing self-awareness and self-compassion, and a number of related topics that are pertinent to your athletic, personal, and professional pursuits alike. We also got into Stulberg's own path as a hard-charging consultant turned writer and coach, recovering Type-A triathlete, his own struggles with burnout and mental illness, and much, much, more.