Workout of the Week: The 3-2-1 Sandwich
|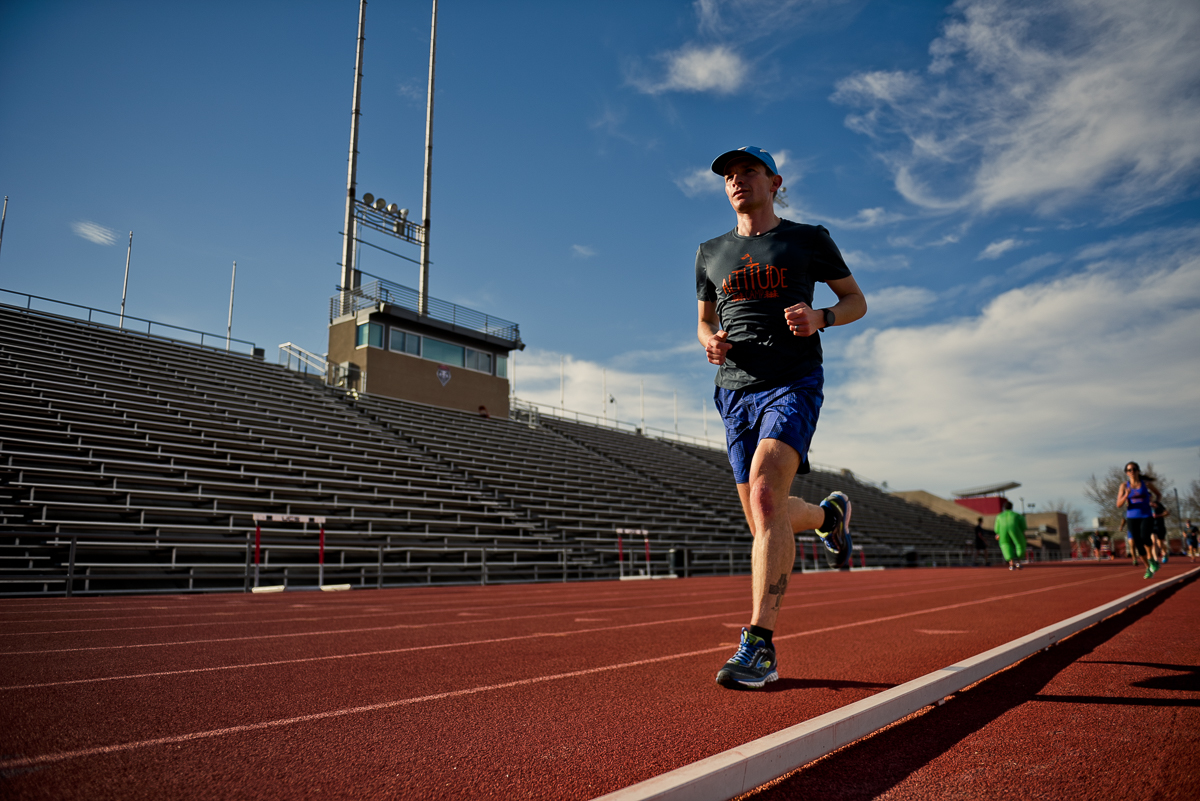 "I wish I just had one more gear" is a phrase you'll hear muttered by many a runner after a race, particularly if he or she happened to be passed in the final few hundred yards before the finish line. So how can you work on your ability to finish fast when you're tired? One workout I like to employ every few weeks during the meat of a training cycle is a little session I call the 3-2-1 Sandwich. Different variations of this workout can work for runners focusing on distances ranging from the 5K to the marathon and you can read more about some of those at this link. Here are the key details:
What: A 2-3 mile tempo run at half-marathon race pace. Upon completing the tempo run, jog one minute for recovery and then go right into running 300 meters (or 60 seconds if you'd prefer to do it by time) at your 3K pace. Think: FAST! Following the 300m interval, jog 200 meters for recovery, and then go right into running 200 meters (or 40 seconds if you'd prefer to do it by time) at your 1-mile pace. Think: FASTER! After the 200m interval, jog 100m and finish with 100m (or 20 seconds if you'd prefer to do it by time) at about 90 percent of max effort, focusing on a quick turnover, while lifting your knees, driving your arms and maintaining strong form. Think: FASTEST! If you're new to speed workouts or have a race coming up in the next 3-5 days, that's it. Your workout is finished. If you're an experienced racer and/or are not racing for a couple weeks, take 10 minutes recovery after finishing the fast 100m and repeat the entire sequence (tempo run/300m/200m/100m) one more time.
Warmup/Cooldown: Warm up before the workout with 15-30 minutes of easy running followed by a set of drills and 4-6 x 20-second strides (i.e., accelerate for 5 seconds, spend the next 10 seconds at near-top speed, and then gradually decelerate to a jog over the final 5 seconds. Catch your breath for 40-60 seconds and then repeat 3-5 more times). Cool down after the workout with 5-15 minutes of easy running.
Why: To practice turning your legs over when they're tired and improve your ability to finish fast.
Where: Ideally you'll do the tempo run portion of this workout on the roads and the shorter, faster intervals on the track. The entire workout can be done on the roads, however, or on a treadmill if you're stuck indoors.
When: Every few weeks during the meat of a training cycle when you're still building strength but don't want to get too far away from speed.
A version of this workout first appeared on PodiumRunner.com.