Workout of the Week: Tempo Plus
|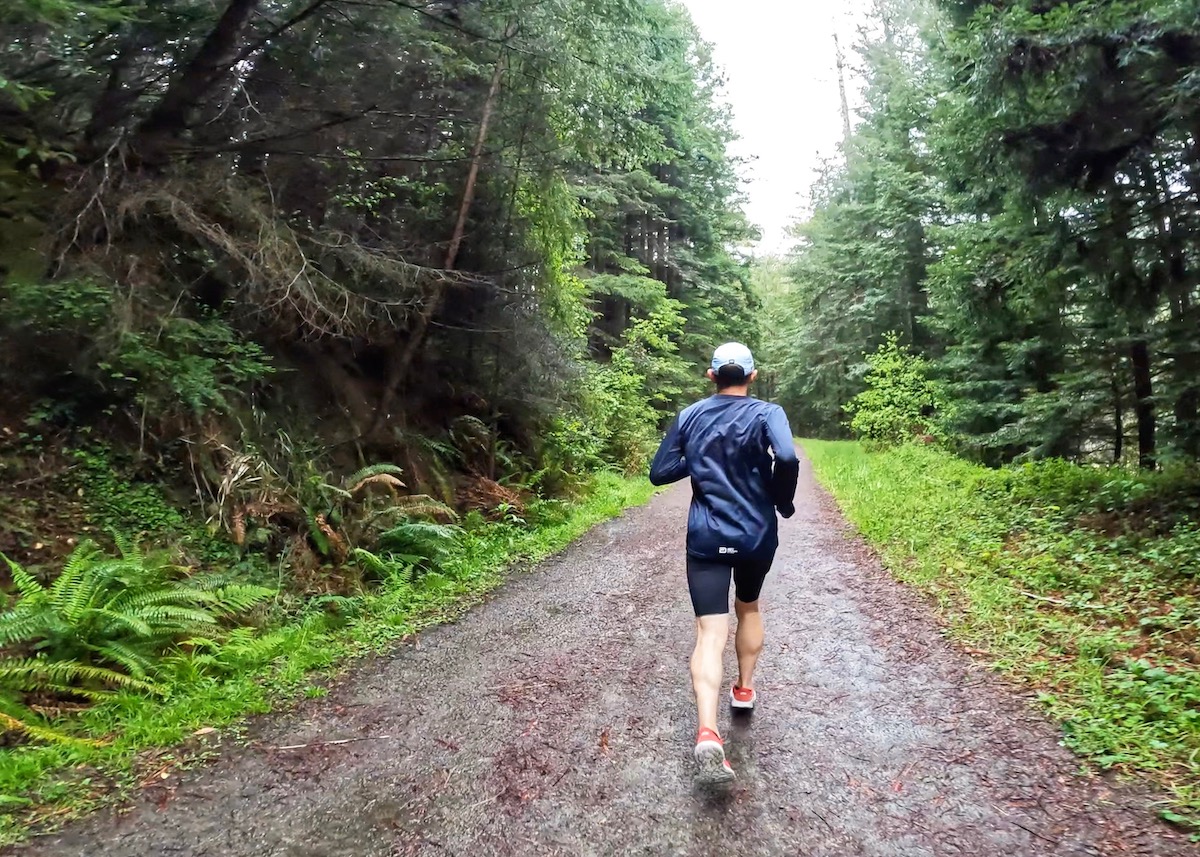 If you look at the training schedules of top runners throughout history it's more likely than not that you'll find regular bouts of tempo running in there. Why? Quite simply: They work. Tempo runs, which involve maintaining a steady effort for a prolonged period of time (e.g. 5-8 miles at 1/2 marathon effort or 10-14 miles at marathon effort), give you a lot of bang for your aerobic buck. It's hard, but not too hard, running that helps build aerobic strength, improve efficiency, and/or practice running race pace. The Tempo Plus workout is the leveling up of a standard tempo run by pairing it with a short set of faster intervals afterward. Here are the details:
What: A 3-6 mile tempo run at half-marathon pace, followed by an easy mile jog for recovery, and finishing with a set of 4 x 800m or 2-3 x 1-mile repeats at 10K pace (or roughly 15-20 sec/mile faster than tempo pace) with 60-75 seconds standing/walking recovery between reps.
Warmup/Cooldown: Warm up before the workout with 15-30 minutes of easy running followed by a set of drills and 4-6 x 20-second strides (i.e., accelerate for 5 seconds, spend the next 10 seconds at near-top speed, and then gradually decelerate to a jog over the final 5 seconds. Catch your breath for 40-60 seconds and then repeat 3-5 more times). Cool down after the workout with 5-15 minutes of easy running.
Why: The tempo run provides a nice aerobic stimulus and helps you to dial in your pacing and effort. The intervals at the end of this workout will help keep you honest and prevent you from getting carried away during the tempo. They will also help you develop the confidence to find another gear and finish strong at the end of a race.
Where: This tempo run portion of the workout is best done on the roads while the faster reps afterward are best suited to the track. That said, you can do all of it on the roads or treadmill if those options are more preferable to you. You can also maintain the spirit of the workout on the trails, focusing on pure effort over a prescribed pace.
When: I like using a version of this workout every 3-4 weeks throughout a training cycle. It can serve as a good benchmark workout and/or the final big workout 10-14 days out from a goal race to make sure we've got pacing and confidence dialed.
Variations: You can manipulate this workout in a variety of ways depending on what you're trying to get out of it. E.g. You can slow the tempo portion down to marathon pace and stretch it out a bit and/or manipulate the intensity (and number) of the intervals at the end.