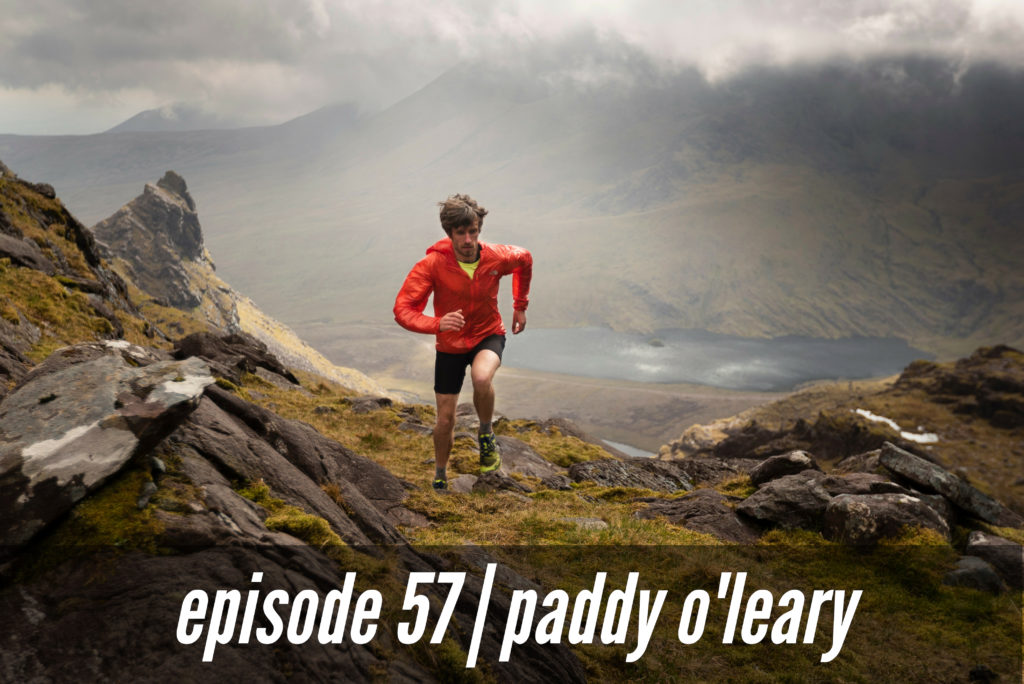 "I always found myself working very hard to try and be the best at those little things but also enjoy what I was doing. This was evident at a very early age—I wanted to be competitive at something but I wanted to enjoy it while I was doing it. I don't think I gain most of my enjoyment from the competitive side of it and from the racing or the competing. It was more from the just being present there and enjoying seeing other people enjoy what we're doing and enjoying it with them."
Subscribe, listen, and review on: Apple Podcasts | Stitcher | Overcast | Google Podcasts | Soundcloud | Spotify
Excited to share a recent conversation I had with a guy many of you outside the Bay Area running scene may not have heard of yet: His name is Paddy O'Leary, he's an Irish lad living in San Francisco, and he's a North Face-sponsored trail and ultra runner who has risen through the ranks of the sport in just a few short years. He's also got a fast set of wheels, having run a big personal best of 2:20 and change in the marathon last fall at CIM, a race he ran on somewhat of a whim after The North Face Endurance Challenge Championships got cancelled due to the California Wildfires.
O'Leary's a friend and sometimes training partner of mine and he's got an incredible story—not to mention a beautiful Irish brogue—that I'm excited to share with you in this episode. Before he got into running about five years ago, O'Leary played on the Irish national lacrosse team from 2007-2014, captaining the squad to its first European Lacrosse Championship final in 2012. He's also been a cancer biologist at UCSF since 2013, was the co-leader of the November Project in San Francisco from 2014-2018, and has a love of traveling, community, sport, and, of course a good Guinness.
On Saturday, April 13, O'Leary will attempt the Wicklow Round in his native Ireland, a self-supported long-distance run which involves summiting 26 peaks with over 20,000 feet of climbing over 70 miles with no GPS—just a compass, a map, and his own questionable senses.
This is a long one but it was an enjoyable exchange that covers a wide range of topics, from O'Leary's upbringing in County Wexford, Ireland, why he came to the U.S. to do his postdoctoral research, how he got into trail and ultrarunning, what he'd like to do in running over the next couple years, and much, much more. I really think you'll take a lot away from it, so settle in and enjoy my discussion with Paddy O'Leary.