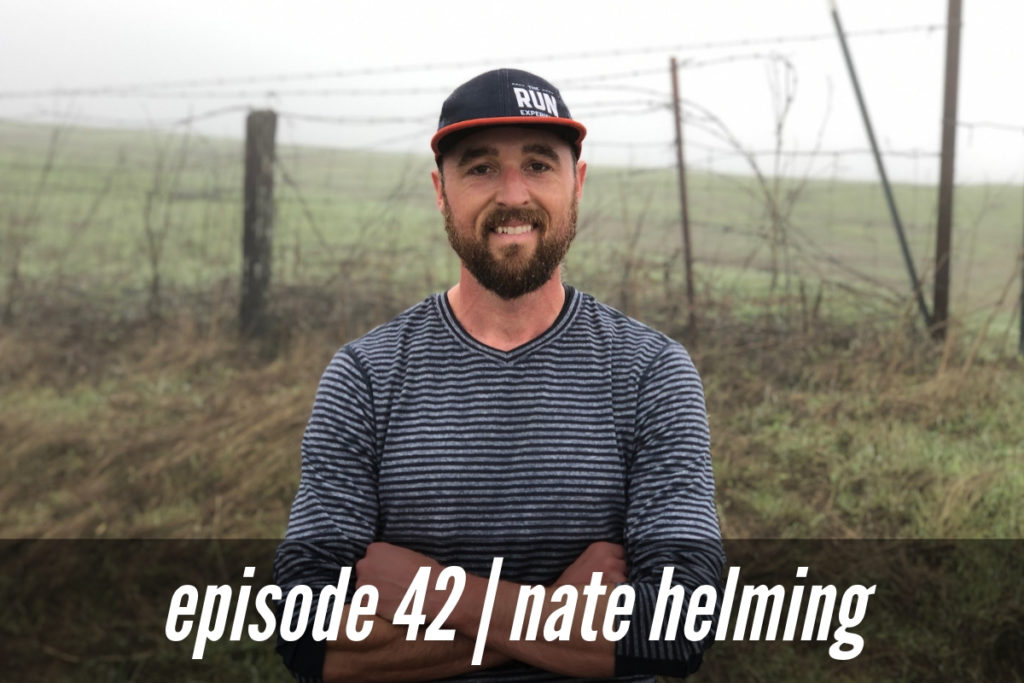 "The number one thing is really taking ownership of what you do with your body and understanding that our ideas on strength and exercising, it's not the multivitamin. I can't eat like crap and take my daily pill and think I'm good. Strength doesn't work that way [either]. It's not like I can run like garbage, never stretch, ignore all these signals that my body is giving me all the time, but do this one exercise, and think everything is going to be OK. It needs to be flipped around."
Subscribe, listen, and review on: Apple Podcasts | Stitcher | Overcast | Google Podcasts | Soundcloud
It was super fun to sit down with my friend Nate Helming, co-founder of The Run Experience, an online community that helps runners train to become stronger, faster, and more well-rounded athletes. He is also my personal strength training coach and has helped me become a healthier, more resilient runner over the past few years.
Nate and I caught up recently after a run and talked about his evolution as an athlete and a coach, how his own injury frustrations led him to think differently about his approach to strength training, and how all of those things intersected to land him where he is today.
This was a great conversation and there's a lot to take away from it, especially if you've been dealing with injury issues of your own. Subscribe and queue it up wherever you listen to audio content.