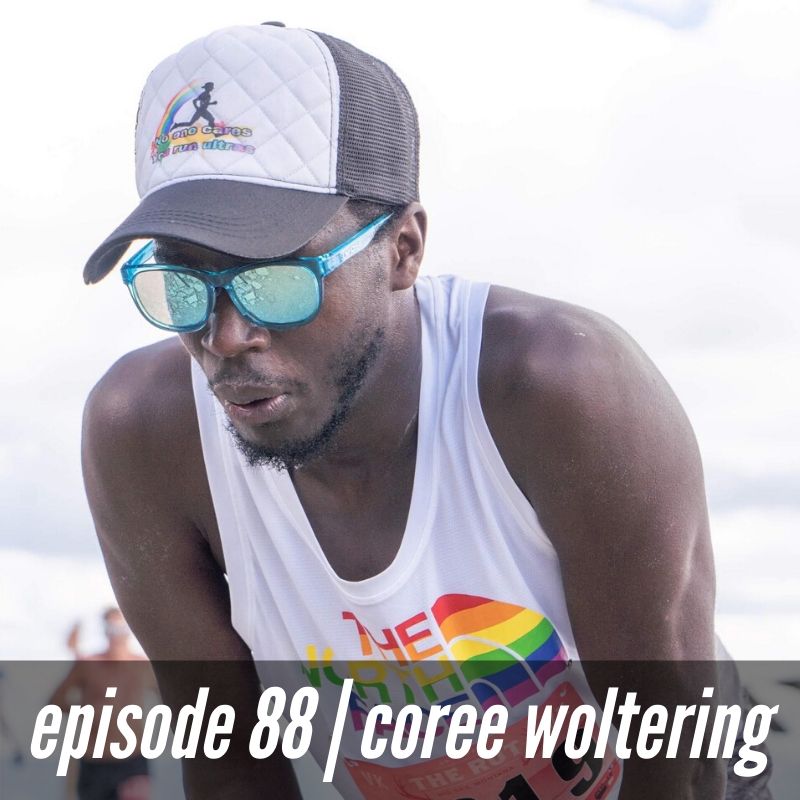 "So, the cool thing is a lot of my friends in Boulder were trail runners, so they're like, 'Hey, maybe you should just try trail running. You don't even have to be fast at it—you could just try it.' And I was like, 'I guess I could but if I'm going to do it, I want to do it well.' And they're like, 'Yeah, yeah, you'll see, it's going to be different.' I mean, the first trail run I ever went on I was like, 'This is really awesome. You get to be in nature. This is awesome. I love this.' And then I did start thinking, 'OK, so how do I get better at this?' I think that's just kind of part of my personality, I guess."
Subscribe, listen, and review on: Apple Podcasts | Stitcher | Overcast | Google Podcasts | Soundcloud | Spotify
I enjoyed talking to Coree Woltering for this week's episode of the podcast. Coree is professional trail and ultrarunner for The North Face. He's based in his hometown of Ottawa, Illinois and loves to race at a variety of different distances and disciplines.
The 29-year-old has run 5 hours and 30 minutes for 50 miles and he's eyeing a Golden Ticket in the spring of 2020 with the hopes of getting back to the Western States Endurance Run next summer.
We covered a lot of ground in this exchange, from how Coree went from being a fast 400 and 800m runner in HS and college to qualifying for the half Ironman world championships as an amateur triathlete, and eventually transitioning to becoming a competitive trail and ultrarunner; what it's like being a gay black man in ultrarunning and endurance sports and how he's advocating for more diversity, why ultra-distance races in the midwest don't get the credit they deserve, how he got into coaching and who has influenced his philosophy along the way, and a lot more.