Podcast: Episode 99 with Lindsay Flanagan
|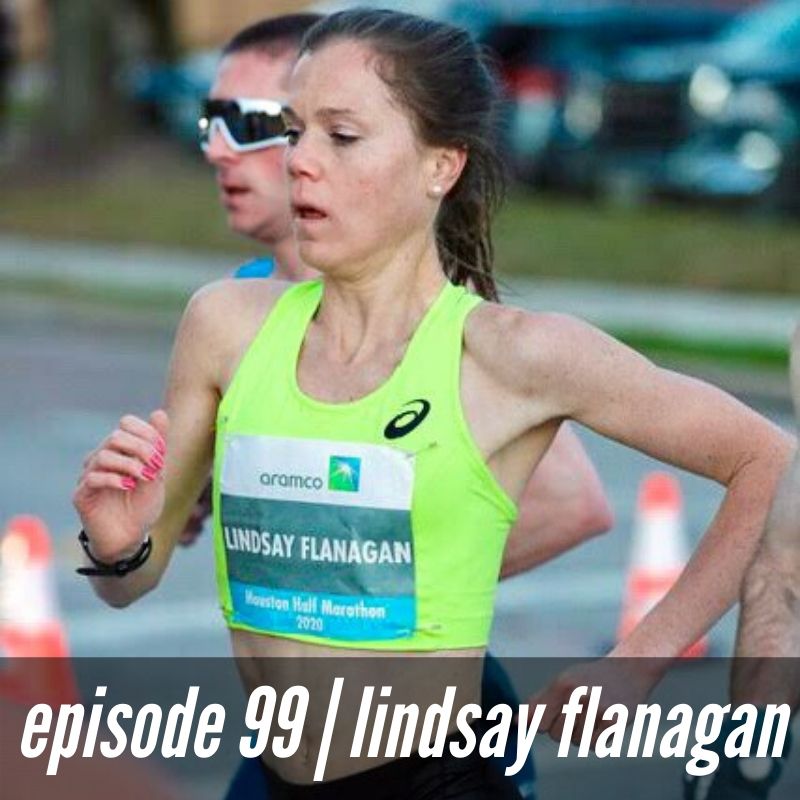 "I think I've just learned that whether you're running a 5-hour marathon, a 4-hour marathon, a 2-hour marathon, we all go through the same struggles in training—whether it's mental, whether it's physical—and [my athletes] are always telling me, 'Oh my gosh, we look up to you because you're running 2 whatever hours,' and I'm like, 'No, I'm looking up to you because your training runs for your long runs, you're out there for 3, 4 hours. That is amazing. You're balancing your family, your job, your running—that's what's truly amazing. My running, that's all I do all day is I go run. But you have all these other things you balance.' So I think they just show me that with determination, it's cheesy, but you can do anything because they're balancing real lives and still running great, which has been really fun."
Subscribe, listen, and review on: Apple Podcasts | Stitcher | Overcast | Google Podcasts | Soundcloud | Spotify
Lindsay Flanagan is a professional distance runner sponsored by ASICS and she's gearing up for the U.S. Olympic Trials Marathon on February 29. Last fall, she finished seventh at the Chicago Marathon in a personal best of 2:28:08 and most recently, at the Houston Half Marathon, she ran 1:09:37—a 2-1/2 minute improvement on her previous personal best—and is heading into Atlanta with some awesome momentum.
We recently had a great conversation about how Lindsay is feeling heading into the Trials, why she's over the shoe discussion, and how she's learned to keep her composure in high-pressure situations. We talked about what she's learned from racing nine marathons over the past five years, dealing with injuries and the dangers of keeping too fit while she couldn't run, and the changes she's made in recent years to keep herself healthy and strong. We also talked about what she's learned working with age-group athletes as a coach with Run Doyen, who her heroes in the sport are, the popularity of her last name, and a whole lot more.
Lindsay Flanagan: Instagram | Twitter
the morning shakeout: Instagram | Twitter
Mario Fraioli: Instagram | Twitter | Strava
This episode is brought to you by: 
New Balance: Use the promo code SHAKEOUT when you check out at newbalance.com to save 20% off your purchase of $100 or more. *Some restrictions do apply but this code should cover you for most products on their website.
Music and editing for this episode of the morning shakeout podcast by John Summerford at BaresRecords.com