Workout of the Week: Mile Repeat Progressions
|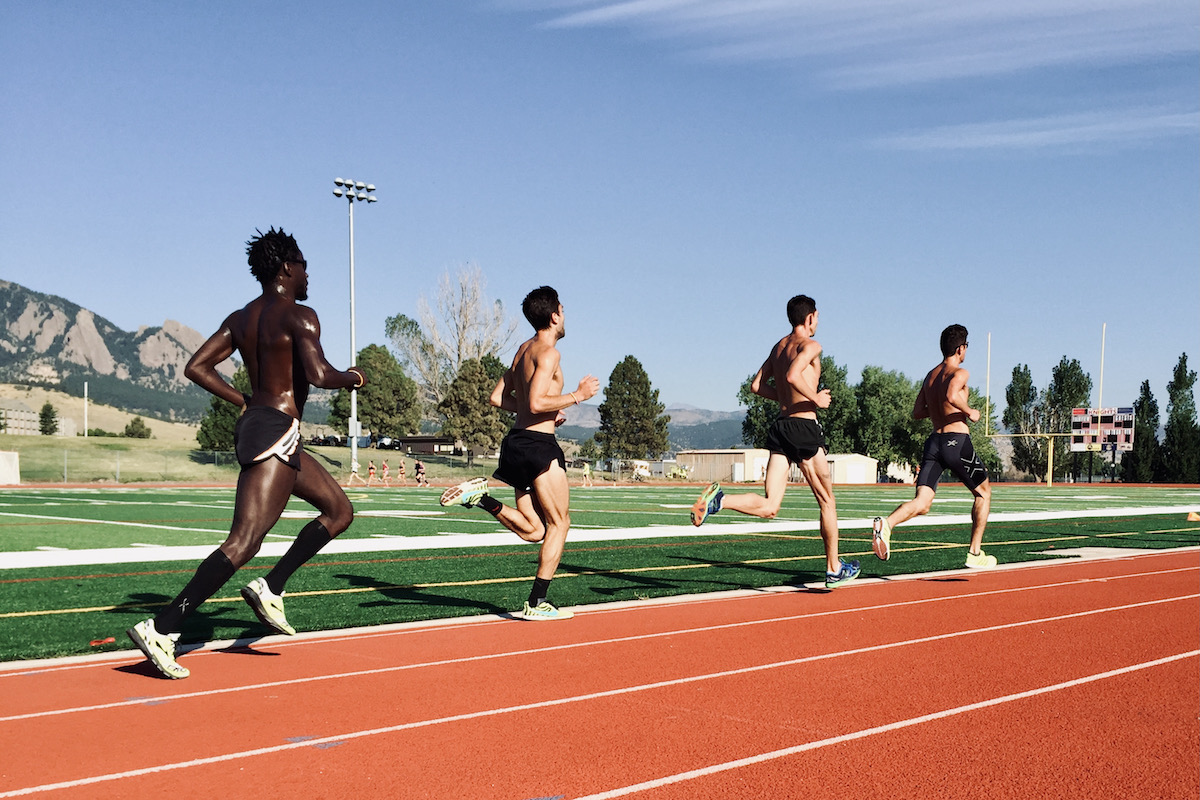 One-mile repeats are a bread-and-butter session for distance runners prepping to race 5K, the marathon, or anything in between. It's not uncommon to target a specific intensity and do a bunch of them at the same speed, e.g. 3 x 1 mile at 5K pace with 3 minutes recovery between reps, 5 x 1 mile at 10K pace with 2 minutes recovery between reps, 8 x 1 mile at 1/2 marathon pace with 60-90 seconds recovery between reps—you get the idea. Every once in a while I like to mix up the intensity and recovery a bit to work on both stamina and speed while also keeping my athletes more engaged throughout the workout. Here are the details:
What: 3 x 1 mile with each mile getting a little faster than the one before it. Run 1 mile at half marathon pace followed by 1 minute jogging recovery, then 1 mile at 10K pace (~15 sec faster than the first mile) followed by 2 minutes jogging recovery, 1 mile at 5K pace (~15 sec faster than the second mile mile) followed by 3 minutes jogging recovery. Repeat the entire 3 x 1 mile progression sequence 1-2 more times for 6 to 9 mile repeats in total.
Warmup/Cooldown: Warm up before the workout with 15-20 minutes of easy running followed by a set of drills and 4-6 x 20-second strides (i.e., accelerate for 5 seconds, spend the next 10 seconds at near-top speed, and then gradually decelerate to a jog over the final 5 seconds. Catch your breath for 40-60 seconds and then repeat 3-5 more times). Cool down after the workout with 5-15 minutes of easy running.
Why: This is a great workout for building aerobic strength utilizing a few different speeds. It can also function as an effective speed workout for half marathoners and marathoners with 6-9 miles of total work at race pace or faster.
Where: This workout is best done on the track, roads, or treadmill.
When: The beauty of this workout is in its adaptability. Experienced runners can perform 2-3 sets of 3 x 1 mile progressions in the thick of a training block or 1-2 sets when winding things down and sharpening up for race day.