Workout of the Week: Long Run with Surges
|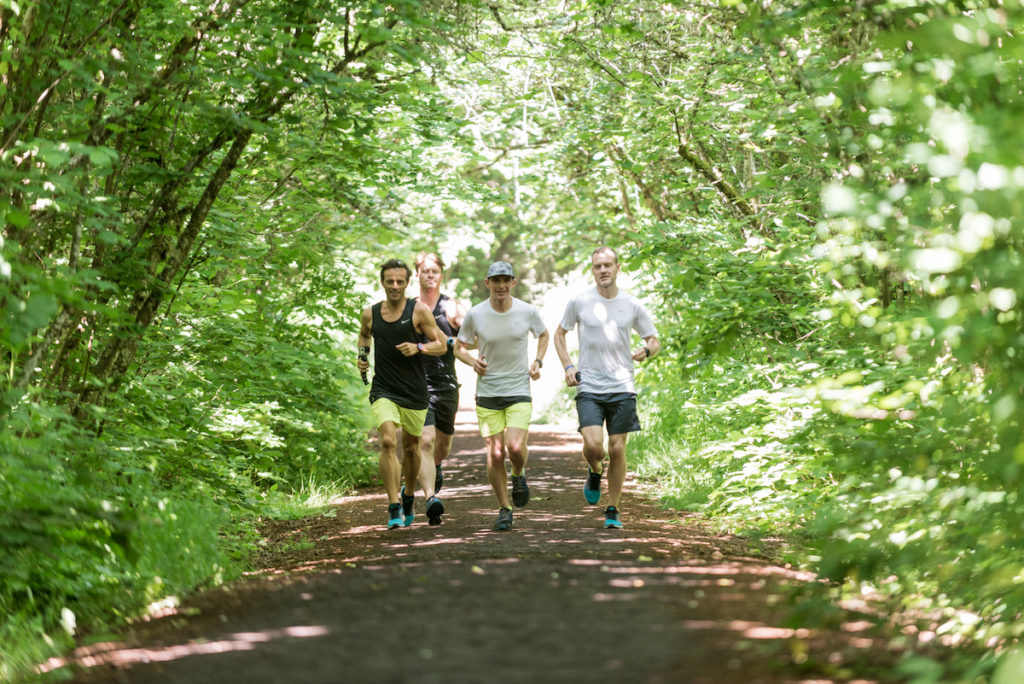 Running long this week/weekend? Those miles are going to be a sizable chunk of your total weekly volume. Don't waste 'em! Avoid a sloppy slog and help the time pass a little quicker by throwing in a 30-60 second surge at the end of every mile. Here are the details:
What: A 30-60 second surge/pickup/whatever you want to call it at the end of every mile—or, if you're running by time, every 7th to 10th minute—followed by a return to your normal training pace, i.e. an easy to moderate effort. Surges should be at a challenging but controlled effort—for simplicity's sake, let's say 10K to 1/2 marathon pace—not flat out! You can also play around with when you surge, e.g. surge every other mile instead of every mile, or only for the final 5-6 miles/30-45 minutes of the run, etc.
Why: The idea with the short surges is to literally and figuratively keep you on your toes. They give you something to think about every few minutes, which will help keep you focused and engaged, and also allow you to get some quality running in without the stress of a full workout. They can also help wake up your legs and quicken up your overall pace without completely crushing you (they shouldn't, anyway).
Where: Wherever you log your long miles! Road or trail, this one works just about anywhere.
When: I like to assign this workout early in a training block or whenever I want to get a little more out of the long run without it being an overwhelming stress on the body (and mind).