Workout of the Week: Crazy 8s
|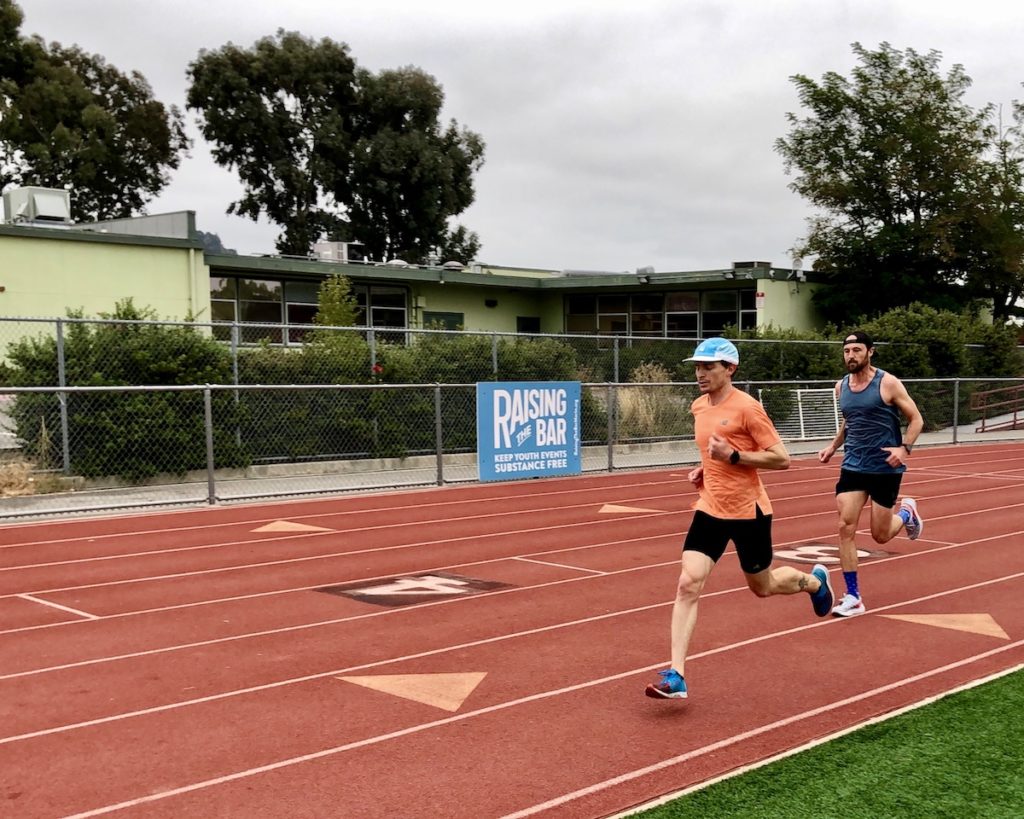 It's hard to go wrong with 800m repeats. Do them fast enough and you'll stay pretty sharp; do enough of them and the strength gains will take you a long way. An example of a pretty standard session many coaches will assign their athletes consists of six reps at 5K pace with 2 to 2-1/2 minutes recovery in between, or maybe 10 reps at 10K pace with two minutes recovery between the two-lap intervals—you get the idea. These workouts will help you build the specific strength you need for race day, practice getting your pacing down, and improve your overall efficiency. Every once in a while, however, I like to throw my athletes a curveball and have them switch gears halfway through, running the final 400m 4-5 seconds faster than the first. Learn why (and how) below.
What: 6-10 x 800m with 400m active recovery between reps. Run the first 400m of your 800m at 10K pace, then run the second 400m at 5K pace (~4-5 seconds—or 16-20 seconds/mile—faster than the first). The recovery in between intervals is 400m at a comfortable training pace. Adjust the number of reps for your fitness and/or experience levels, as well as where you are in your training.
Warmup/Cooldown: Warm up before the workout with 15-30 minutes of easy running followed by a set of drills and 4-6 x 20-second strides (i.e., accelerate for 5 seconds, spend the next 10 seconds at near-top speed, and then gradually decelerate to a jog over the final 5 seconds. Catch your breath for 40-60 seconds and then repeat 3-5 more times). Cool down after the workout with 5-15 minutes of easy running.
Why: As the reps pile up and fatigue sets in, many athletes tend lose focus later in the workout and/or fall off pace on the second half of the interval. The design of this workout gives you something specific to focus on in the middle of every interval—it can also teach you how to shift gears off an honest pace and help you develop the confidence (and fitness) to close hard on race day.
Where: This workout is best done on a standard 400m outdoor track, where you run the first lap of the interval at your 10K pace and then turn it on the second time around, but it can easily be translated to the treadmill, a marked road loop, or by keeping an eye on the distance field of your GPS watch.
When: Due to the shifting speeds nature of this workout, it requires a high level of fitness, so best to do this one later in a training block, roughly 2-3 weeks out from a key race when you're rounding into peak shape. If you typically do a session of 800m repeats every few weeks during the buildup to a race or races, this is a challenging and fun way to top off the training block.