Workout of the Week: 10K Overdistance Intervals
|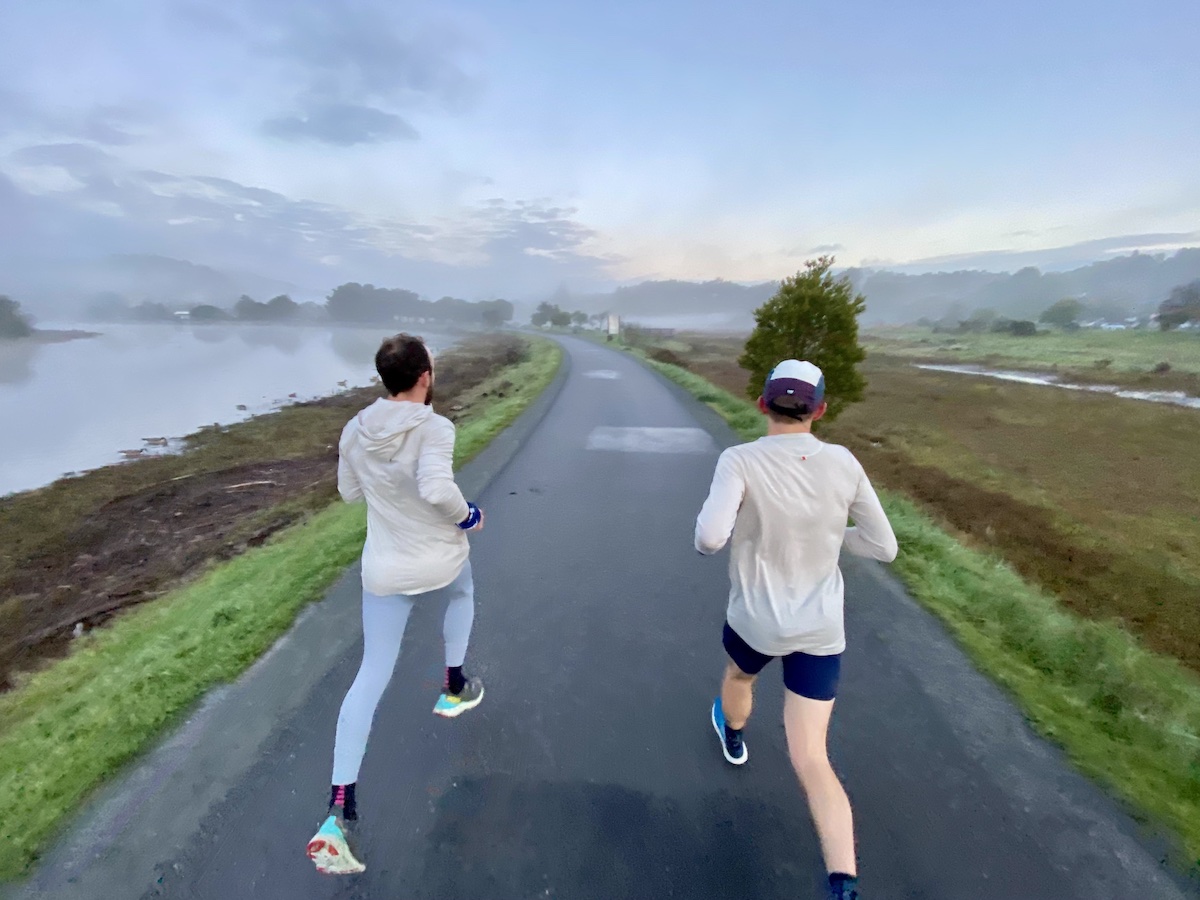 The challenge of finishing a marathon or ultra-distance race is a feat in itself, but racing a tough 10K is an endurance endeavor of another sort that even a lot of competitive runners quietly choose to avoid. While completing the distance doesn't pose much of a problem, pushing close to your limit for 6.2 miles is a different kind of difficult.
Preparing to race shorter, more intense distances also requires a gradual shift in the focus of your key workouts. While long runs, hill workouts and tempo runs still have a place in your training program—especially in the base phase when you're still building strength—more regular race-specific interval sessions will help fine-tune your fitness and boost that all-important element of confidence in the final 4-6 weeks leading up to your goal event.
The 10K Overdistance Interval Session, which I learned from my old training partner and former coach of the Battle Road Track Club, Ryan Carrara, is a 10K-specific workout that totals about 6-7.5 miles worth of quality work when all is said and done.
"It is not an early season workout," emphasizes Carrara. "Everything about this workout is control—too hard at the start and it can not be completed; too easy the first half and you will not gain all the benefit. There are plenty of spots to adjust so most athletes dial it in and nail it." Here are the details:
What: 2-4 x 1:00 @ 3K race effort w/1:00 recovery between reps; 3-4 x 1.5 miles @ 10K race effort with 3:00 recovery between reps; 2-4 x 1:00 @ 3K race effort w/1:00 recovery between reps
Why: "Simulating 10K effort and feel is difficult without sacrificing the [remainder of your key] workouts," Carrara explains. "The volume of this workout allows race pace to feel manageable and the faster one-minute reps add the anaerobic element and feel of the last 2K. The recovery from this workout is not long due to the generous rest."
Warmup/Cooldown: Warm up before the workout with 15-30 minutes of easy running followed by a set of drills and 4-6 x 20-second strides (i.e., accelerate for 5 seconds, spend the next 10 seconds at near-top speed, and then gradually decelerate to a jog over the final 5 seconds. Catch your breath for 40-60 seconds and then repeat 3-5 more times). Cool down after the workout with 5-15 minutes of easy running.
Where: Road, trail, track, or treadmill, this one can be done just about anywhere but best to try and do it in an environment that closely simulates the one you'll be racing in.
When: This is a workout that can and should be utilized a couple times 4-6 weeks out from a goal 10K race.