Weird Move of the Week: Centro to BTC
|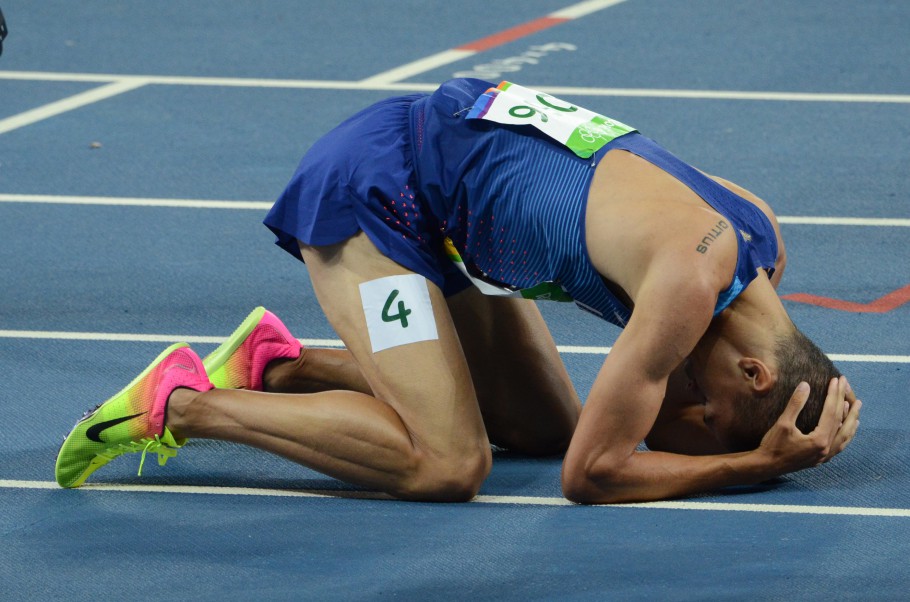 F*ck it, let's call a spade a spade: Reigning Olympic 1500m gold medalist Matthew Centrowitz joining the Bowerman Track Club is just plain weird. Given the known tensions between BTC and Centro's former team, The Oregon Project—both of which are bankrolled by Nike—not to mention the ongoing doping investigation against the NOP and widespread speculation of wrongdoing by its head coach, Alberto Salazar, this news caught me off-guard the other night. It's not unprecedented—both Kara Goucher and Alan Webb previously switched from NOP/Salazar to BTC/Jerry Schumacher—but those moves happened well before the Propublica story came out in 2015 and all hell subsequently broke loose online and elsewhere. Sure, Centrowitz is the reigning Olympic champion, but I'm still somewhat surprised BTC and Schumacher were willing to pick up the baggage Centrowitz has been carrying with him the past several years. 
So what's behind this most bizarre move? I don't know for sure, but Centrowitz, who announced that he left Salazar's group last November, had been training more or less on his own since 2017 when he moved back to D.C. and eventually to Seattle, where he was a volunteer assistant at the University of Washington. It's worth noting that the only two Nike-backed elite training groups in the U.S. are both based in Beaverton—and a guy like Centrowitz is easier to market when he's not a lone wolf hiding away most of the year like many middle-distance runners are apt to do—so it's possible there could have been some sponsor pressure to get with the program (and BTC is arguably THE program for The Swoosh right now). Where else was he gonna go? Further, BTC has some young studs on its men's squad, and Schumacher is known for his strength-based approach to training, so it wouldn't be surprising to see the 29-year-old Centrowitz moving up to the 5000m over the next 2-6 years alongside some of his new teammates. In fact, if the #project5000 hashtag in the Instagram post that clued most of the world into Centro's new squad is any indication (hey, it's the world we live in now), I'd say a move up in distance is all but imminent. On one hand, this is all an exciting development; on the other, it's a really weird one too.
Filed Under: features Tagged: Bowerman Track Club,Matt Centrowitz
Like this post?
Join the 10,000+ readers who get the morning shakeout delivered directly to their inboxes every Tuesday morning.