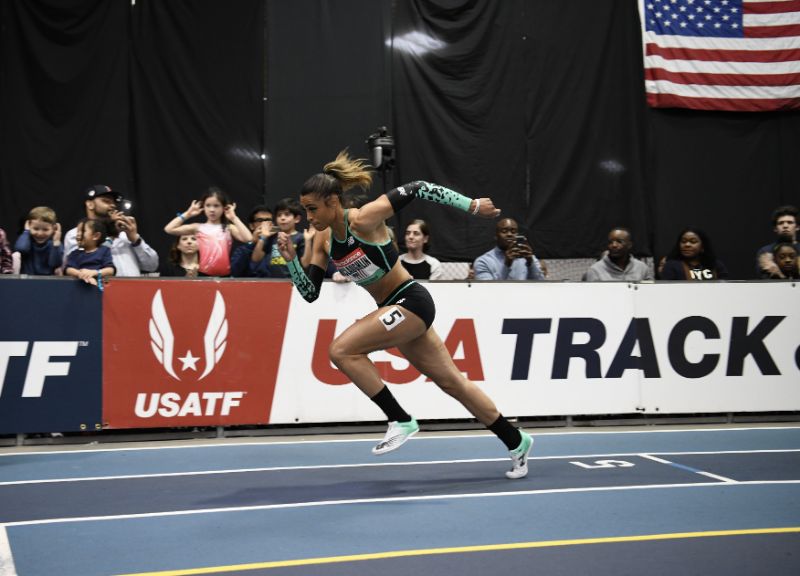 Sydney McLaughlin made her highly anticipated professional debut at her sponsor's indoor meet on Saturday and she won the 500 relatively easily. Now, to be fair, it wasn't a super strong field, but a win's a win for New Balance's marquee athlete and anything less would have been a bad business move for both parties at this stage of the game. The brand invested a lot of money in the 19-year-old Olympian, who, in addition to being heralded as the sport's next big star on the track, is looking to expand her footprint off it: She'll be putting in a lot of work into growing a mainstream, non-track insider fan base through her relationship with top Beverly Hills talent agency WME. McLaughlin's marketability is huge. But so is the pressure of being the youngest U.S. track and field Olympian in four decades. If she has the success she's shown that she's capable of on the oval, along with being able to capitalize on the opportunities off it, the hurdler could reach Bolt-like global icon status by 2024 (if not sooner).
Filed Under: quick splits Tagged: Sydney McLaughlin
Like this post?
Join the 10,000+ readers who get the morning shakeout delivered directly to their inboxes every Tuesday morning.