The Complicated Case of Caster Semenya
|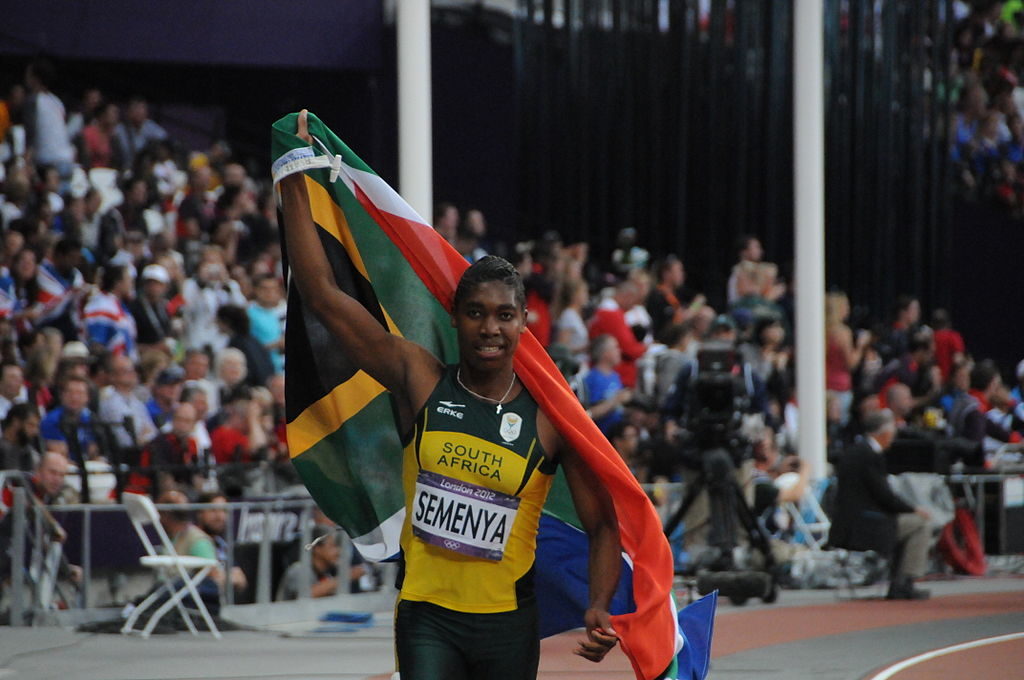 First, to catch everyone up to speed in case you haven't been paying attention to the news this past week: Caster Semenya, the two-time reigning women's Olympic 800m champion from South Africa, lost her case against the IAAF in the Court of Arbitration for Sport, which concluded that "the DSD Regulations are discriminatory but that, on the basis of the evidence submitted by the parties, such discrimination is a necessary, reasonable and proportionate means of achieving the legitimate objective of ensuring fair competition in female athletics in certain events and protecting the 'protected class' of female athletes in those events." So, if Semenya, or any other athlete with differences in sex development (DSDs), wants to compete internationally at distances from 400m to the mile, she'll have to take medication to reduce her testosterone level to below 5 nmol/L for at least six months prior to competition. Does Semenya plan to comply? "Hell no," she said after winning what could have been her last international 800m race ever at the Diamond League meet in Qatar last Friday. And can you blame her for being defiant? Again, hell no. Semenya has done nothing wrong. She hasn't doped, cheated, or otherwise done anything with malicious intent. Semenya was born the way she is and is being punished for it. On the flipside, some experts say that her naturally elevated testosterone levels give her an unfair performance advantage over other women who cannot produce the hormone in the same way, which is the basis on which the IAAF made their decision. In short: It's a messy situation, with athletic, ethical, scientific, and legal implications. There is no easy answer to the question of how to handle but it's possible to sympathize with Semenya, who, as letsrun.com's Jonathan Gault pointed out via Twitter, "has endured criticism, hatred, and an invasion of privacy for no other reason than choosing to be herself. Semenya has emerged as a role model and someone to be admired," while also appreciating the frustrations many of her rivals, who feel they're at a disadvantage no matter how hard they train, have voiced.
Here's some further reading—with varying perspectives on the case—from around the internet, that I encourage you to check out:
+ The Decadelong Humiliation of Caster Semenya: "There is a long history of questionable science—or, more accurately, scientifically unfounded ideas presented by scientists and medical doctors—used to police and "protect" female athletes," Victoria Jackson writes for Slate. "The result has been circular reinforcement: Culturally informed bad science about women creates sports policies toward women, which influence cultural ideas about women, which inform bad science … and so on and so forth."
+ Coach and exercise scientist Steve Magness' coherent thread on a complicated topic: "We want fairness," he writes. "We're emotion driven creatures that are driven towards closure and solutions. This is a case that does not give that emotional contentment regardless of what side you are on. That's why it's important to handle with care. Realize that there is no right choice."
+ What No One Is Telling You About Caster Semenya: She Has XY Chromosomes: "This is an incredibly complex issue, and one of the reasons for that complexity is that the IAAF has two categories in which athletes can compete: male and female," Robert Johnson writes for letsrun.com. "The problem is, human biology doesn't always neatly divide into male or female. Some people—intersex people—have traits of both sexes. Semenya isn't male, but in addition to Y chromosomes, she is believed to have internal testes and a lack of womb or ovaries—characteristics we don't traditionally associate with females. However, you'd likely never know that from reading the coverage in the mainstream press on Wednesday."
+ Science of Sport's Ross Tucker on DSDs, the theory of testosterone, performance the CAS ruling on Caster Semenya: "The decision was a disappointment to me, because of the scientific matters and in particular the scientific process that was followed in supporting those regulations," he writes. "It is not a disappointment because of the concept of testosterone and its effects on performance. I remain sympathetic to the IAAF's challenge in this regard, and while I think they have not applied a good scientific process to the creation of the policy, I want to be measured and say that on many elements of this issue, I think they have strong theoretical arguments."
+ NPR interview with Australian Olympian Madeleine Pape, who once competed against Semenya: "Women's sport will benefit from Semenya being a part of it," Pape says, "and we have room to include her here."
+ A Victory for Female Athletes Everywhere: "It is beyond doubt that this road has been a difficult one for [Semenya] to travel. It was difficult for me to bear witness to her process—even as she remained unbelievably gracious throughout," writes Doriane Coleman, the 1982 U.S. collegiate indoor national champion, and the Swiss 800m national champion in 1982 and 1983, who is now a Professor of Law at Duke. "Still, we must recognize that the underlying issue also has caused extraordinary harm to the females in the field; to the women's middle distances, including their commercial and developmental aspects; and to the IAAF, which has expended significant resources trying to protect the women's category for its intended purposes."
Filed Under: features Tagged: Caster Semenya
Like this post?
Join the 10,000+ readers who get the morning shakeout delivered directly to their inboxes every Tuesday morning.