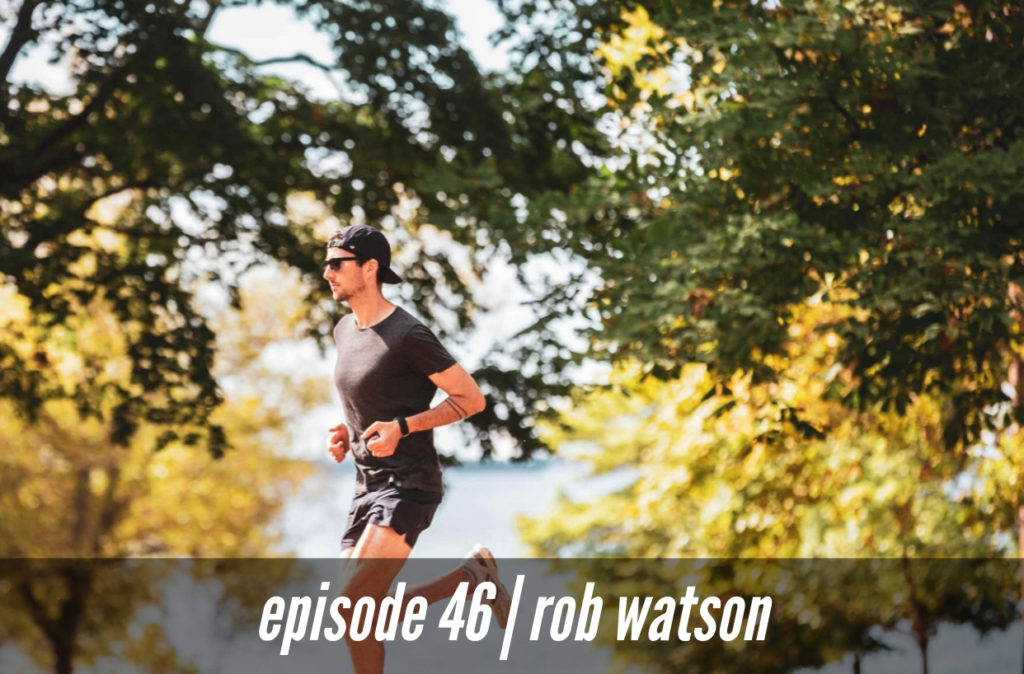 "You know, growing other avenues of my life has been really positive, and having an overall balance in my life, and not just having this laser focus on running. Because before, my running and my happiness were tied so close together that it was almost a dangerous thing. If I wasn't running well, the rest of my life was not going well either and it was nice to be able to separate that and separate different parts of life and get enjoyment and fulfillment out of hanging out with friends, and not being stressed about not running, and stuff like that. So yeah, it was a shift in mindset that was very important—it had to happen."
Subscribe, listen, and review on: Apple Podcasts | Stitcher | Overcast | Google Podcasts | Soundcloud
I had a blast sitting down with Rob Watson for this week's episode of the podcast. Watson is a recently retired professional runner from Canada who won two national steeplechase titles and represented his country numerous times in international competition. He also has a 2:13:29 marathon personal best, finished 11th at Boston in 2013, and broke the 2:20 mark ten times in his career.
The 35-year-old Watson, who stepped away from the professional side of the sport after failing to qualify for the Olympic Games at the 2016 London Marathon, where he ran 2:18:45, is a coach with Mile2Marathon in Vancouver, where he's lived since 2012. He won the BMO Vancouver Marathon last year—the first marathon victory of his career—and his resolutions for 2019 include "learning how to trail run and not fall on head. 2. Learn how to do ultra running shit. 3. After 1 & 2 are complete start crushing trail and ultra races."
We had a great conversation and covered a wide range of topics, including being mentally done with the grind of training and racing at the professional level; coaching with Mile2Marathon and how that's fueled his own excitement for running, given him new perspective, and revived his desire to get back into training and racing; learning how to recognize, enjoy, and celebrate his accomplishments rather than always dwelling on what he could have done better; how the business of professional running has changed over the past 10-12 years; the disconnect that exists between the participatory side of running and the competitive side of the sport, and what can be done to close that gap; how he worked through insecurity and confidence issues and learned to trust himself and his training; his new year's resolutions and why he's excited to explore trail and ultrarunning; and much, much more.