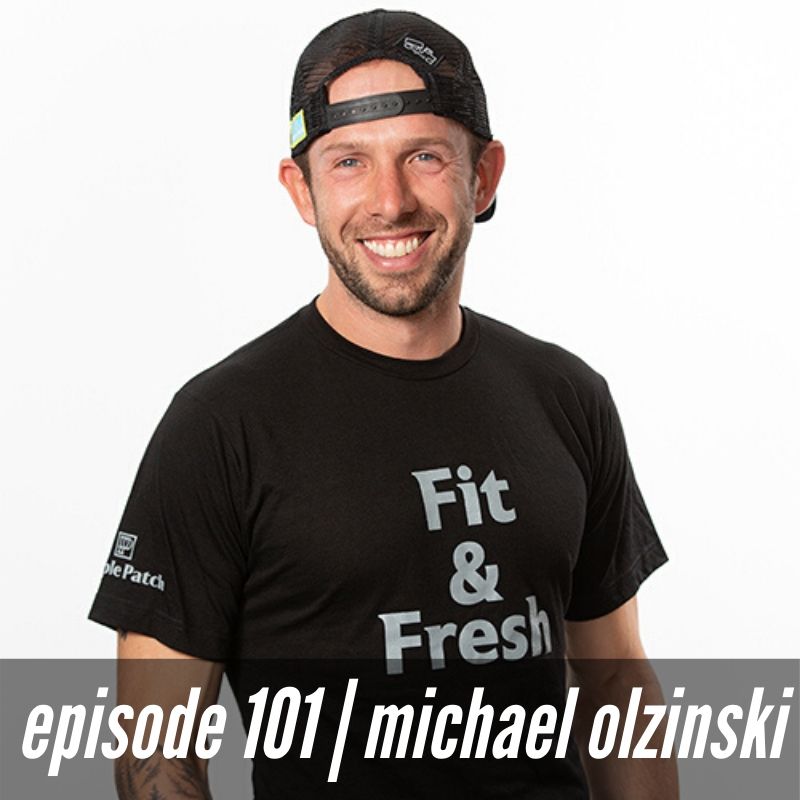 "I see coaching as an art form—and it's the science [that] gives you the tools that you need—but just like we found out that you tie two strings together and you pluck it, it reverberates and it makes a noise, it doesn't mean you can play Little Wing on the guitar. So we know what physiology looks like, what blood flow looks like, what muscle function looks like, but taking that and putting it into a program for a human being, to me, is an art form and that is an infinite pursuit."
Subscribe, listen, and review on: Apple Podcasts | Stitcher | Overcast | Google Podcasts | Soundcloud | Spotify
Michael Olzinski is a good friend, coaching colleague, and occasional training partner of mine. He's one of the most interesting people I know as well as one of the smartest guys I've ever met. He's got a Masters degree in exercise physiology and primarily coaches triathletes as a member of the staff at Purple Patch Fitness. He's also the co-founder and head coach of the Nth Degree Athletic Club, one of the most popular and fastest-growing run crews in San Francisco.
Mike played hockey and lacrosse through college but took an interest in endurance sports while in grad school and has never looked back. He started running road races before transitioning to triathlon for a while and, in recent years, he's actually put on the spikes and competed in middle-distance races on the track.
In this conversation, we talked about where Mike's interest in athletics started and how it's grown over the years, why he's gotten into racing middle distances on the track in his mid-30s, the influence his coaches have had on his life and how he landed in his current profession, the differences between a cheerleader and a coach, working through rough patches in running and in life, starting his own run crew and sharing his love for the sport with others, and a ton more.