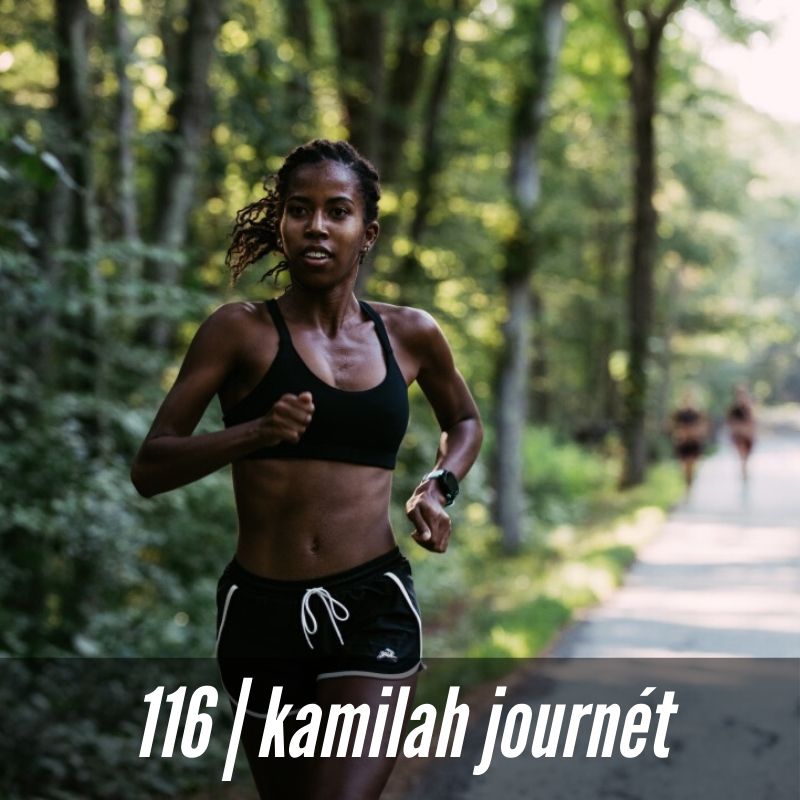 "While it's terrible that it took murder for many runners to wake up to the social injustices that we face in America, I'm excited that it ignited a group of people who know what it means to keep momentum going—because that's what this movement needs, this movement needs momentum, and every single runner knows what that means when I say that. So, I'm excited to see a group of individuals that has grown over the last few months take action to make change, to influence their networks, to diversify our sport, and to not stop until they can put their hands down and say, 'Wooof, OK, I think I did something today.' And then do it again tomorrow. Because that's what we do too, so that excites me."
Subscribe, listen, and review on: Apple Podcasts | Stitcher | Overcast | Google Podcasts | Soundcloud | Spotify
Kamilah Journét is a native of Southern California and began running track in junior high school. She told her coach that she wanted to be a 100m runner, eventually found her way into cross country and, well, let's just say she discovered her happy place to be somewhere in between.
Kamilah, who has a personal best of 4:51 in mile, ran collegiately at UC San Diego, she coached high school for a little bit, and has worked in marketing in both the running and outdoor industries.
In this episode, Kamilah told me about her introduction to the sport and how her relationship with it has evolved over the years, how her competitiveness manifested itself when she got into running, and how majoring in communications in college has shaped the way she looks at the world and approaches her work. We also talked about what it means to be black in America, what it's like being a black woman working in the running and outdoor industries, and along those lines, what brands in those spaces can do better when it comes to diversity, equity and inclusion. Kamilah and I also talk about inclusiveness in running, how we, as runners, can address tough issues like diversity and racism in our communities, and a lot more.