Struggling in Silence: Disordered Eating Was My Dirty Little Secret
|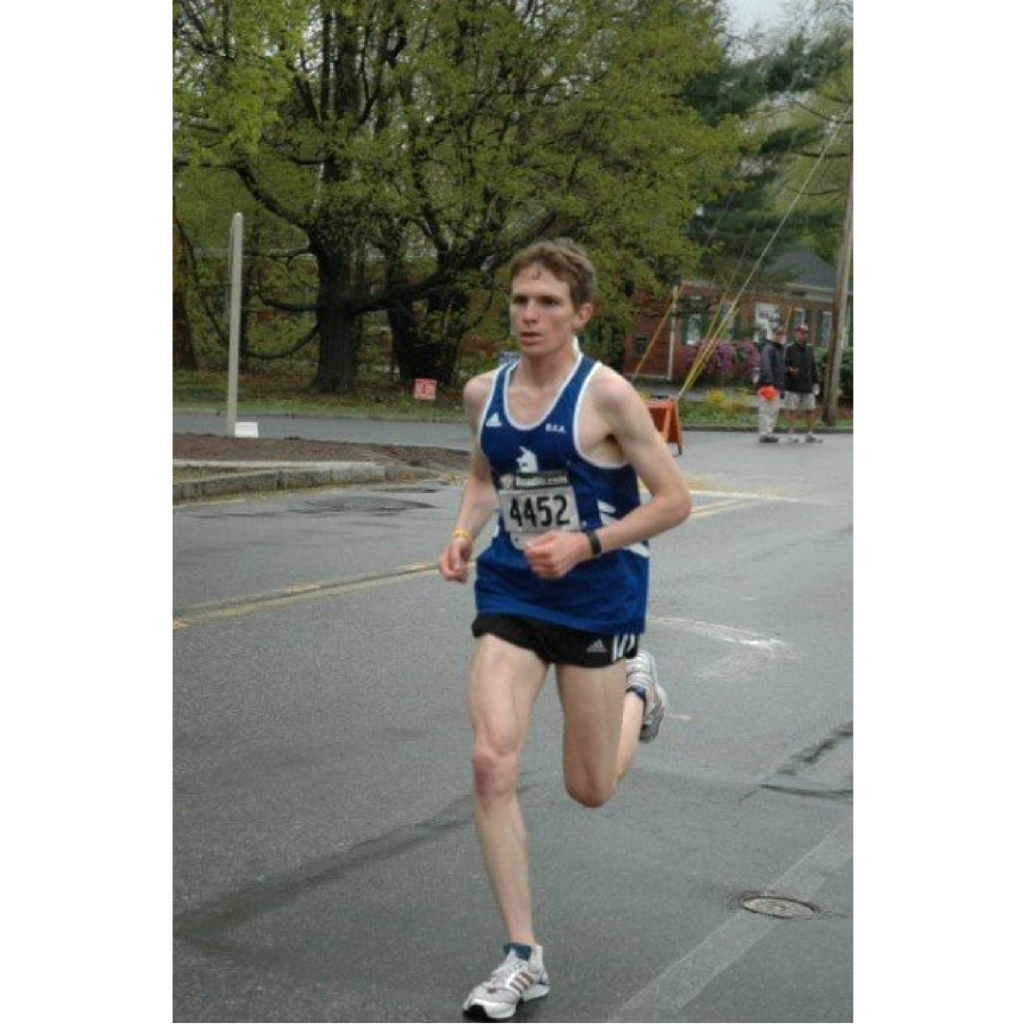 This was me 13 years and about 20 pounds ago. I was one year out of college, where I was an NCAA Division II All-American in cross country and qualified for indoor nationals in the mile. And you wouldn't necessarily know it by looking at this photo, but I was silently struggling with disordered eating at the time. In an attempt to take my running to the next level, I convinced myself that I needed to better "look" the part of an elite distance runner. So I ran a lot—90-105 miles a week most weeks—but I also cut calories, swore off snacking, didn't allow myself dessert, and made sure that I didn't eat or drink after 8 PM. I obsessively tracked every calorie—less than 2,000 a day—and weighed myself at every opportunity.
I lost a lot of weight in a short period of time, but I was never skinny enough (which, I convinced myself, was why my race times weren't getting faster). The numbers on the clock or in my training log hardly mattered much anymore. Ten miles wasn't 10 miles, or even a good workout. No. Ten miles was roughly 1,000 calories burned, which is not how you want to be thinking if your real objective is to compete at a high level. I was in a bad place, not just physically, but mentally, emotionally, socially, and otherwise.
Fast forward a bit: I eventually turned the corner and adopted a much healthier relationship with food, my body, and running. But two years of unhealthy behavior caught up to me. Lower bone density contributed to three major stress fractures—two in my sacrum and one in my pubic symphysis (which, the orthopedist told me, he usually saw in elderly women and birthing mothers)—while the integrity of my fingernails and toenails suffered, I experienced regular bloating, and also saw increased instances of tooth decay, among a smattering of other issues I still deal with today.
My story isn't a unique one. Eating disorders are an issue in running—in many sports, for that matter—and at all levels. As Riley Nickols says in this recent Washington Post piece I was mentioned in, "It cannot be ignored." Male or female, elite or amateur, if you're struggling with disordered eating and/or body image issues, you don't have to feel isolated, alone, and ashamed. These aren't easy things to talk about—particularly for men—but they're important topics of discussion. It's my hope that sharing my story can help others who see similarities in their own struggle, and inspire them to seek help or make a positive change. If that's you, and you're not sure where to turn or who to talk to, please don't hesitate to reach out. I'll do what I can to help point you in the right direction.
RELATED READING: Here's an even more detailed blog post I shared a few years ago when I was a senior editor at Competitor/PodiumRunner, and here's a Q&A I did with earlier this year with Samantha Strong from Lane 9 Project.