Should Kenenisa Bekele Hang Up His Racing Flats?
|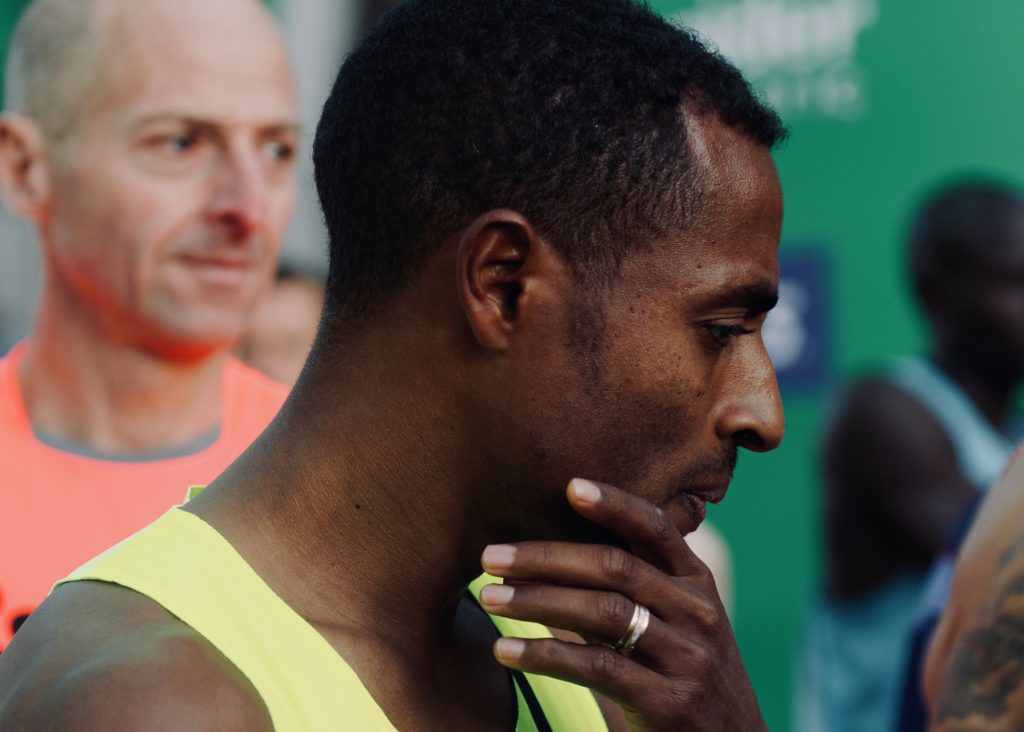 Kenenisa Bekele, hailed by many as the greatest distance runner of all-time (with good reason), dropped out of the Amsterdam Marathon on Sunday with about 1K to go. He had fallen off the lead pack after 30K but was still on 2:07:14 pace with 2K remaining, according to letsrun.com, when a short while later he just walked off the course. His manager, Jos Hermens, said Bekele had been battling an injury in the weeks leading up to the race and it had worsened after 30K. And while that very well may have been the case, and there's a clear line between running through pain and running through injury that any seasoned runner knows not to cross, the fact that the Ethiopian legend has dropped out of three of his last five marathons doesn't leave me feeling optimistic about his competitive future.
The 36-year-old Bekele, who has numerous Olympic medals and world titles to his name, not to mention three still-standing world records and a 2:03:03 marathon PB, has been all over the road in recent years. His handful of bright spots—a third-place finish in London in 2015, a win and PB in Berlin that fall, and 2:05:57 runner-up finish at London in 2017—have been overshadowed by his DNFs and general lack of consistency. What's to blame? Injuries are a consistent theme—just google "Kenenisa Bekele injuries" and you'll see what I mean—but at the end of the day, it seems obvious to me that he just doesn't want it bad enough anymore. According to Hermens, training and racing don't seem to be top priorities for Bekele at this stage of his life (which is totally fine, but he needs to be honest with himself).
"It all comes down to preparation," Hermens said after Amsterdam. "[Bekele] has just as much talent as Kipchoge, but while Kipchoge will prepare for six months before a marathon, Bekele only started 7 weeks ago. That just can't work."
And Hermens is absolutely right: If you don't want it—like really want it, whatever that "it" is for you—whether you're just getting started in the sport or are amongst the best in the world, and you're not willing to put in the required work, I'm sorry, but you're not going to see consistently good results. And if that's the case with Bekele, which it seems to be by all accounts, I just can't see him carrying on for much longer at this stage of his career, even if there's still some untapped marathon potential in his legs.