Podcast: Episode 95 with Fernando Cabada
|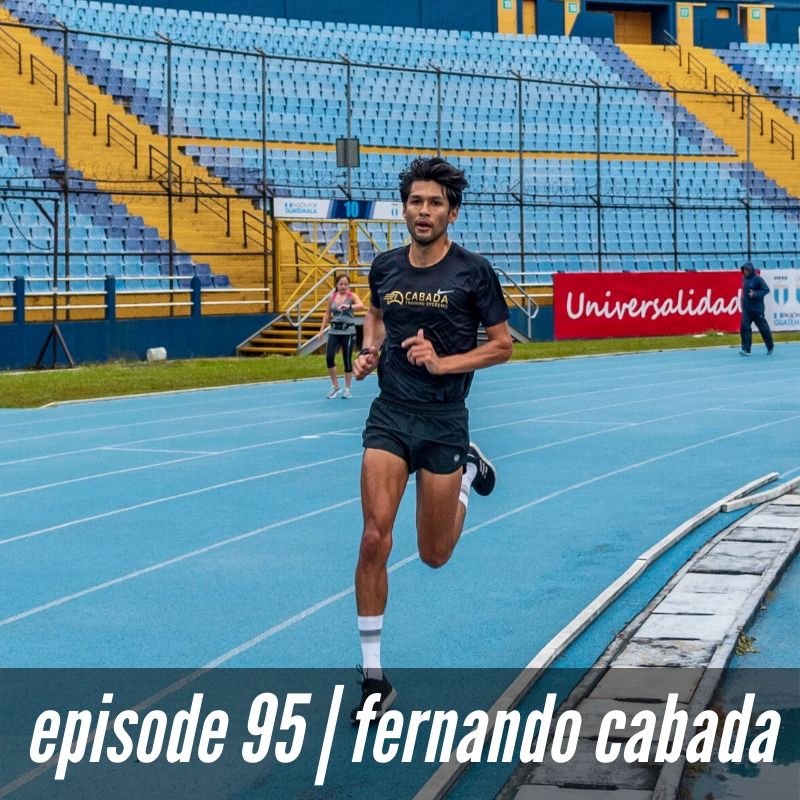 "Running is something that I was always good at, something that I would do no matter what, it was always my little escape in some way. Whatever was happening at home, running would just make me feel a little better when I got to go out. It was just my escape and I needed it—I need it to this day. It's the only time that I feel that nothing negative could touch me."
Subscribe, listen, and review on: Apple Podcasts | Stitcher | Overcast | Google Podcasts | Soundcloud | Spotify
Fernando Cabada is a former professional distance runner who is still competing at an elite level. In 2006, he ran the seventh fastest American debut marathon of all-time, clocking 2:12:27 at Fukuoka in Japan. In the buildup to that race, before he even signed his first professional contract, Fernando broke the American record in the 25K, running 1:14:21, an average of 4:47 per mile, capturing his first national championship. He won two more national titles in his career at the 2008 U.S. Marathon Championship and 2011 U.S. 25K championship. He has personal bests of 1:02 for the half marathon and 2:11:36 for the marathon, which is pretty damn impressive no matter how you slice it.
The results don't even begin to tell half of Fernando's story, however, and we get into the rest of it in this conversation: from his rough upbringing in Fresno, California, where he suffered abuse at the hands of his father, to the close relationship he has with his mother and how that's even strengthened in recent years. We talked about being embarrassed by who he was as a kid and how he's worked to put that behind him later in life. He told me why finishing second in a school yard race as a 9-year-old was the best day of his life to that point. Fernando explains why he was feeling more depressed than ever in 2014 despite it being his best year of racing ever, and how he picked himself up afterward and found a way forward. We also his relationship with running now and the place it occupies in his life, and a heck of a lot more.
Fernando Cabada: Instagram
the morning shakeout: Instagram | Twitter
Mario Fraioli: Instagram | Twitter | Strava
This episode is brought to you by: 
XOSKIN: XOSKIN is the only seamless athletic apparel brand in the United States and solves the problems most endurance athletes deal with, like chafing, blisters, hot spots, and odor. XOSkin stands behind every product they make with a 30-day money back guarantee. Check 'em out today at XOskin.us and use the code "Mario" when you check out to save 20% on any order.
Final Surge: Final Surge's coaching tools have made planning and delivering training to the athletes I coach easy and seamless—communication is completely streamlined into one easy-to-navigate portal and it's made my workflow far more efficient and effective. Go to finalsurge.com/morningshakeout to purchase a training plan written by yours truly, to find more information about coaching packages, or to check out a 14-day coaching trial. Coaches: Use the code MORNINGSHAKEOUT when you check out to save 10% on your first purchase of a coaching account.
Music and editing for this episode of the morning shakeout podcast by John Summerford at BaresRecords.com