Podcast: Episode 94 with Greg Billington
|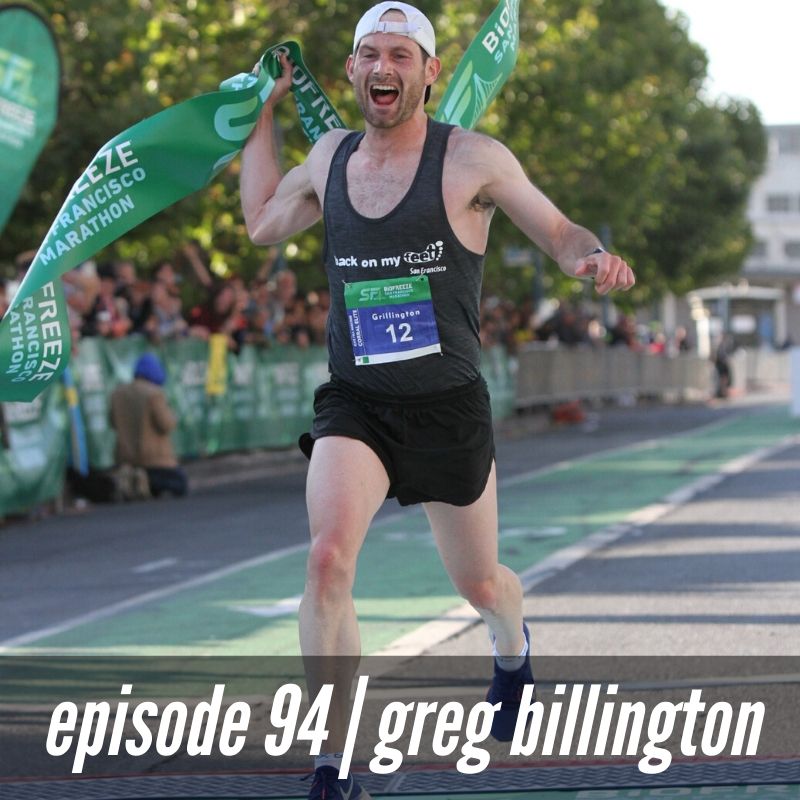 "I think it's a release—it's easier when you're able to go all in. If you have that second thing, that second chance, you have to constantly be deciding whether or not you're gonna do it today, you're gonna do it then—it's way easier to be like, 'This is happening now. I'm going all in and I'm going to either die or crush it today. And that for me is the key to success in so many things. The things I haven't done well in is when I wasn't able to go all in and I sort of second-guessed what I was doing, how long I was going to be doing it, the long-term implications. It's all about being in it for the long haul and being all in."
Subscribe, listen, and review on: Apple Podcasts | Stitcher | Overcast | Google Podcasts | Soundcloud | Spotify
Greg Billington made the 2016 U.S. Olympic team in triathlon and finished 37th at the Games in Rio. He retired from the sport a year later and took a full-time job working for Visa in San Francisco. While on a rotation in Dubai, he joined a local running club and ran the Pyramids Marathon in Egypt, winning it in 2:32. He then won last year's San Francisco Marathon in 2:25:24, then ran 2:22 and change at New York, and finished the year with an incredible 2:16:42 performance at CIM, finishing 8th overall, and easily qualifying for this year's U.S. Olympic Trials in the marathon. How good is this guy? At CIM, he was in 52nd place at 30K and picked up 44 spots over the last 8 miles to put himself in the money. Just incredible.
Greg and I had a great conversation that I'm excited to share with all of you. We talked running, triathlon, going all-in on a pursuit, the physical and mental side of coming back from injury, what it means to go "full Billington," and a lot more.
Greg Billington: Instagram | Twitter | Strava
the morning shakeout: Instagram | Twitter
Mario Fraioli: Instagram | Twitter | Strava
This episode is brought to you by: 
XOSKIN: XOSKIN is the only seamless athletic apparel brand in the United States and solves the problems most endurance athletes deal with, like chafing, blisters, hot spots, and odor. XOSkin stands behind every product they make with a 30-day money back guarantee. Check 'em out today at XOskin.us and use the code "Mario" when you check out to save 20% on any order.
Final Surge: Final Surge's coaching tools have made planning and delivering training to the athletes I coach easy and seamless—communication is completely streamlined into one easy-to-navigate portal and it's made my workflow far more efficient and effective. Go to finalsurge.com/morningshakeout to purchase a training plan written by yours truly, to find more information about coaching packages, or to check out a 14-day coaching trial. Coaches: Use the code MORNINGSHAKEOUT when you check out to save 10% on your first purchase of a coaching account.
Music and editing for this episode of the morning shakeout podcast by John Summerford at BaresRecords.com