Podcast: Episode 79 with Jonathan Pierce
|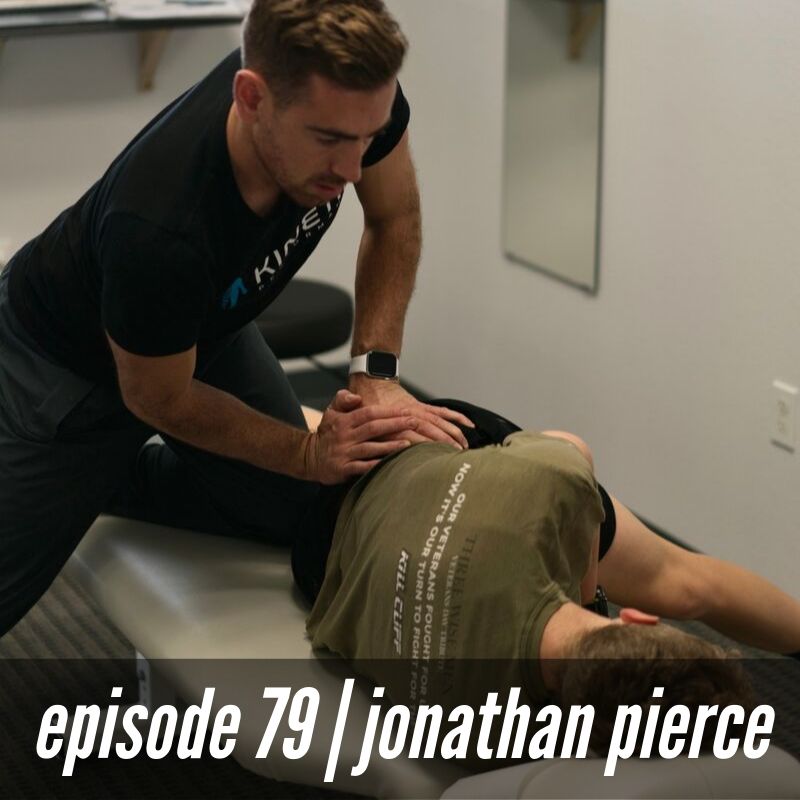 "That's the most dangerous place to be—is to think you know it all. I always just try to go into problems being curious. I'm always just like, 'I wonder if I can solve this. I wonder if we can figure this out.' And really, it's not me, it's not about me. It's me and the athlete, or me and the athlete and the coach…and it just becomes this problem-solving thing, and a curiosity, and we're communicating, 'Hey, how do you feel with this? Do you understand? Yes. Is that what you sense too?' You're working with the person to get the outcome. You're just the facilitator. The ego has to go away."
Subscribe, listen, and review on: Apple Podcasts | Stitcher | Overcast | Google Podcasts | Soundcloud | Spotify
I recently sat down with my friend Jonathan Pierce, who I met in 2007 when we both competed at the national club cross country championships in West Chester, Ohio. He placed third overall that day to help ZAP Fitness win the team title and let's just say that I finished way, way back in the field.
The 36-year-old Pierce had a great running career—he competed collegiately at Stanford where he was an All-American steeplechaser, and then ran professionally for ZAP Fitness and later the Mammoth Track Club—and represented the United States at the World Cross Country Championships in 2008.
And for as good of an athlete as he was, Pierce is an even better manual therapist. Since 2012, he's worked with some of the top athletes in the world, including national champions, world and Olympic medalists, world-record holders, and elite CrossFit competitors. A few years ago he opened Kinetik Performance, a multidisciplinary sports rehab and performance center in San Diego, where he and his staff treat everyone from Olympians to everyday athletes who just want to stay injury-free.
We covered a lot of ground in this conversation, from Pierce's running career and his trajectory as an athlete, to his influences and what he's learned from them along the way, to his current career path and the steps that led him down it. We talked about competitiveness, how it spills over into different areas of his life, and knowing when to turn it down. We discuss the importance of mentorship in his life and the advice he'd give his younger self. He also provides some actionable takeaways for any athlete who wants to stay healthy, and a lot more.

Related links, references, and resources:
— Follow Jonathan on Instagram and Twitter.
— Check out Kinetik Performance's website and the services they provide.
— Meet Jonathan Pierce: "I think success is being able to work on a career and live a life where you are authentic, and are empowered to achieve what you want," Pierce told SD Voyager in an interview. "Being fulfilled by what we do is a good marker for success in a career, and also having successful relationships to those around you seems like a key marker to me. Success doesn't occur in a vacuum without others."
This episode is brought to you by Aftershokz. AfterShokz is the award-winning headphone brand, best known for its open-ear listening experience. Powered by patented, best-in-class bone conduction technology, Aftershokz headphones sit outside your ear so you can listen to your music and hear your surroundings. To learn more and save $50 on AfterShokz Endurance Bundles, visit tms.aftershokz.com and use the code TMS when you check out.
Music and editing for this episode of the morning shakeout podcast by John Summerford at BaresRecords.com.