Podcast: Episode 66 with Rachel Schneider
|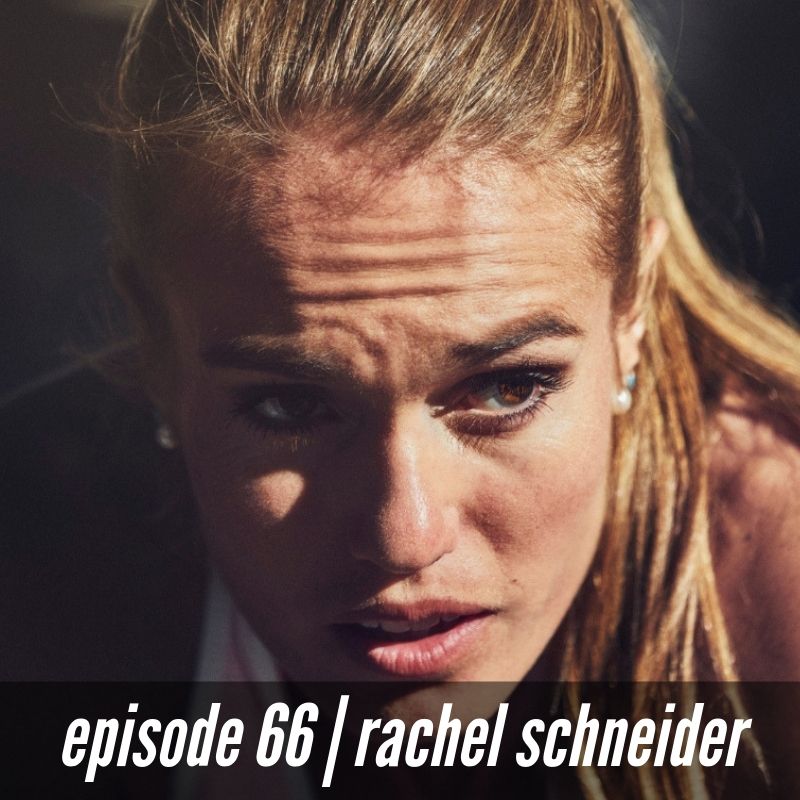 "Any time I step on a line it's this huge moment of gratitude—this is another opportunity to challenge myself, to push myself, to have the privilege to run with these women. So I think when I can frame it that way, and have that sort of perspective, it just adds so much more fun and joy and excitement rather than any anxiety or outcome or stress that is often easy to get caught up in results."
Subscribe, listen, and review on: Apple Podcasts | Stitcher | Overcast | Google Podcasts | Soundcloud | Spotify
Super excited to welcome Rachel Schneider to the podcast this week. On May 16, Schneider ran 15:06.71 for 5000m to win the USATF Distance Classic. It was a nine-second personal best and, at the time, the fastest 5000m run in the world this year. That mark has since been eclipsed but she is one of the top female 5000m runners in the U.S. right now and one of only two American woman to have achieved the 2020 Olympic standard so far in that event.
This was a fun conversation and amazingly, it's the first time Schneider has ever been on a podcast. We got into her progression as an athlete, from a soccer player-turned-runner in high school to multi-time all-American at Georgetown and now an Under Armour-sponsored professional training in Flagstaff, Arizona. We talked about her current setup in Flagstaff and the incredible community she has around her in the mountains. We talked training and how that's evolved over the past few years, the importance of gratitude and balance in her life, who she looks up to, how she's dealt with challenging situations, and a lot more.

Related links, references, and resources:
— Follow Rachel on Instagram and Twitter.
—  Rachel Schneider on Training and Gratitude: "The biggest thing I try to remember is gratitude," Schneider responded in a Q&A for Map My Run. "Even when I'm not feeling well, this is such a privilege to be able to pursue what I love. When it hurts or when I'm not in the best mental space, I still get to live the joy and love and passion that comes from pursuing a passion, even if I don't experience it on that day."
— "I think it really took some time for me to feel comfortable stepping outside the middle-distance box I had mentally placed myself in and toe the line with confidence in longer races," Schneider told DyeStat.com before this year's U.S. Cross-Country Championships. "Last year I was surprised by how much fun I had racing a few 5Ks, and am super hungry to race more of those on the track and roads."
— Rachel Schneider's Morning Routine: "In order to go all-out in races, Schneider keeps her mornings in Flagstaff—or "Flag," as she calls it—relaxed and flexible," Hailey Middlebrook wrote for Runner's World. Read more to learn how Schneider starts a typical day when she's training hard.
If you enjoyed this episode, please consider supporting the morning shakeout on Patreon.
Music and editing for this episode of the morning shakeout podcast by John Summerford at BaresRecords.com