Podcast: Episode 61 with Katy Sherratt
|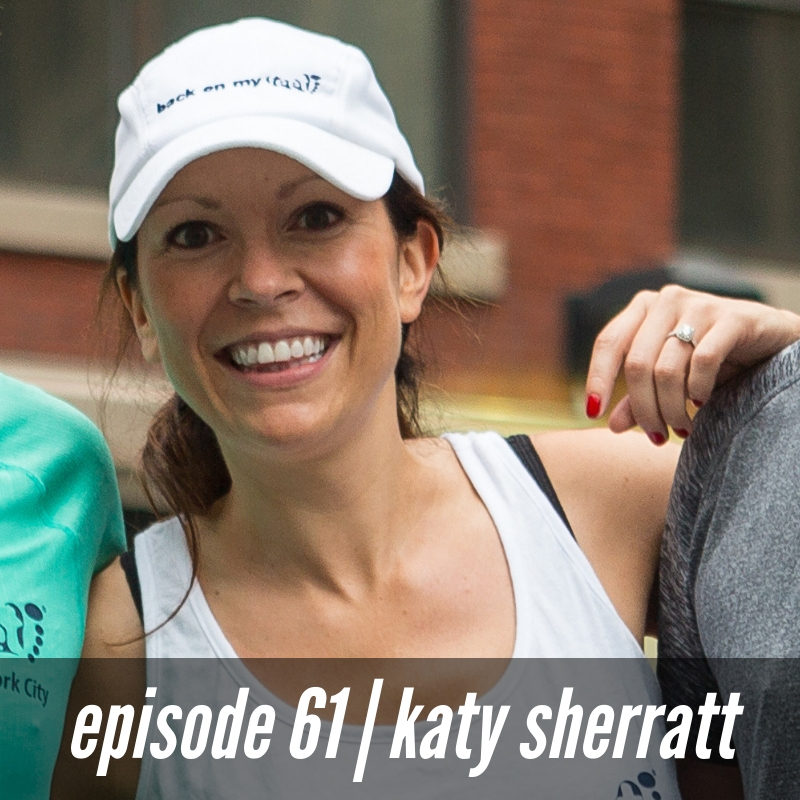 "Homelessness is a label, it is not who they are. It is a point in time, it is something they are struggling through, it is not something that should be used to put a label on them and define them as a human—and that's what we try to change on those morning runs. When you're running with one of our members, who may be suffering from homelessness at that point in time, it's just a human to human conversation."
Subscribe, listen, and review on: Apple Podcasts | Stitcher | Overcast | Google Podcasts | Soundcloud | Spotify
I had a great conversation for this week's episode of the podcast with Katy Sherratt, the CEO of Back on My Feet, an organization that uses running and community support to help combat homelessness and provide essential employment opportunities and housing resources for people who need it.
We talked about Back on my Feet's origins, how the organization has grown since it launched in 2007, and where it's heading in the coming years. We discussed running as a universal language, the evolving role that running has had in Sherratt's life, how she first got involved with BoMF, and what she's learned during her tenure. Sherratt also explains how the program works, shares some member success stories, knocks down some of the biggest misconceptions people have about homelessness, and a lot more.
Related links, references, and resources:
— Follow Katy on Twitter.
— Check out Back on My Feet's website and follow them on Instagram, Twitter, and Facebook.
— "This isn't just about helping X number of individuals get a job ," Sherratt told Authority magazine in an interview earlier this year. "This is about revolutionizing the way homelessness is viewed and tackled and — having a societal level impact."
— "BoMF is bringing individuals into the issue of homelessness," Sherratt told Women's Running in 2017. "Through our program, you are not serving someone behind a counter at a soup kitchen—you are running together side by side, both of you just runners. It is through changing perspectives that we see the biggest change in our members and in our volunteers."
— A Run to Get a Buddy Back on Track: "It's such a fascinating group to run with," says Andy Levine, the chairman of Development Counsellors International, a public-relations firm headquartered in New York City. "I'm encouraging these guys but I think I get just as much out of it as they do."
This episode is brought to you by UCAN. Getting the most out of your training starts with the right nutrition and UCAN Performance Energy powders—which is what I use before big workouts and long races—give you steady, long-lasting energy with no spikes and no crashes. It's also used by Olympians like Meb Keflezighi, Dathan Ritzenhein, and Alexi Pappas, so you know it's the real deal. UCAN has a great offer for morning shakeout listeners right now: Try out the performance energy sample pack, which includes three (3) Performance Energy Packets and two (2) Performance Energy + Protein Packets, for only 10 bucks! Check out the offer at generationucan.com/discount/UCANSHAKEOUT—that's UCANSHAKEOUT— and use the code "UCANSHAKEOUT" when you check out to receive free shipping. Or, you can save 15% on any UCAN item you buy on generationucan.com with the code 'SHAKEOUT" at checkout.

Music and editing for this episode of the morning shakeout podcast by John Summerford at BaresRecords.com