Podcast: Episode 41 with Lindsey Hein
|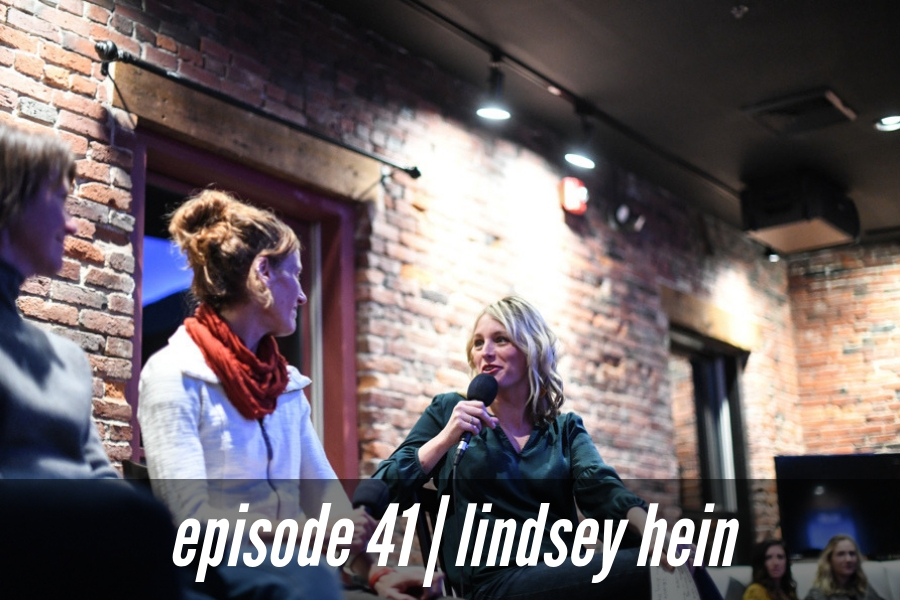 "As far as balance goes, and how do you make it all work, some people call BS and say balance is not attainable, and I think there are moments in life where it feels like it's not, but I think if you can really hone yourself in on the things that are important to you at different parts of your life, it can be."
Subscribe, listen, and review on: Apple Podcasts | Stitcher | Overcast | Google Podcasts | Soundcloud
It was super fun to sit down recently with Lindsey Hein, host of the popular I'll Have Another podcast, for a wide-ranging exchange that got into the weeds of podcasting (of course), including the origins of her show, how it's evolved over the past 150+ episodes, what makes for a good conversation, and more.
But that's not all! We talked about Hein's introduction to the sport back in high school and how her relationship with running has changed over the years. We also discussed the difficult decision to have a double mastectomy after she found out she was positive for the BRCA2 gene mutation—a story that caught the attention of Women's Running magazine and landed her on on the cover back in 2014—and why she doesn't really talk about it all that often.
Hein is also a mom of four young boys and shares what she's learned about running during and after pregnancy. She also explains how she and her husband Glen, who is also a competitive runner, have raised their kids in a two-runner household and make it all work. Along those lines, we got into the myth of balance and how it sways depending on what's going on in your life.
And there's a ton more. We covered a lot of ground in this conversation, from personal to professional and all sorts of stuff in between, and I think you'll take a lot away from it.
Related links, references, and resources:
— Follow Lindsey on Instagram and Twitter.
— Check out her website and listen to the latest episodes of the I'll Have Another podcast.
— Meet Lindsey Hein, Women's Running Cover Contest Winner: "In October 2013, Hein underwent a prophylactic double mastectomy, a procedure that would lead to reconstructive surgery the following January—and result in the fearless life of one bad-ass chick," Caitlyn Pilkington wrote for Women's Running.
— "Tagging the phrase 'conversations, not interviews' [Hein] shares her casual chats about training philosophies, racing tactics, and healthy lifestyle tips with really cool people like Deena Kastor, Desiree Linden, and Sara Hall," Nicole Clancy wrote in a piece for Runner's World earlier this year. "Hein also shares her experiences about balancing a busy life and running, so if you're doing the same, this podcast is for you."
— 8 Podcasts That Are Perfect For Runners: "Started by former cover runner Lindsey Hein, this girl-talk podcast sits down with runners from all walks of life and covers everything from racing, to running, to family, to TV shows, to books, to anything else the might pop up in conversation," Caitlin Thompson wrote for Women's Running. "Hein's radio-ready voice and spunky personality makes a basic conversation between women runners very entertaining to pass the miles."
— LISTEN: Tune in to Episode 127 of the I'll Have Another podcast and listen to me and Lindsey talk about all sorts of stuff, from how I got into running, to how I approach coaching, my career in media, and a lot more.
This episode is brought to you by Maurten. Maurten is the sports fuel used by many of the world's top marathoners, including Eliud Kipchoge, Mo Farah, Mary Keitany, and Des Linden, to name a few. It's also what I used recently to help break my own marathon personal best at CIM, where I ran 2:27:33. Maurten's got two core products, a drink mix and gel, both of which encapsulate high concentrations of carbohydrates to fuel you during activity. They only use food-graded ingredients and there are no added flavors, colorants or preservatives. Nothing more and nothing less than what's needed. Maurten has set up a special contest for listeners of the morning shakeout where you can win heaps of free product. Here's what you have to do: Go to maurten.com/AMshakeout and register with your email address. At the end of Maurten's 4-week sponsorship of this podcast they are going to draw 10 winners at random. Each winner will get a full box of 160 drink mix, a full box of 320 drink mix, and a full box of GEL 100s. That entire package is valued at over $130! Enter for your chance to win at maurten.com/AMshakeout.
Music and editing for this episode of the morning shakeout podcast by John Summerford at BaresRecords.com