Podcast: Episode 34 with Sanjay Rawal
|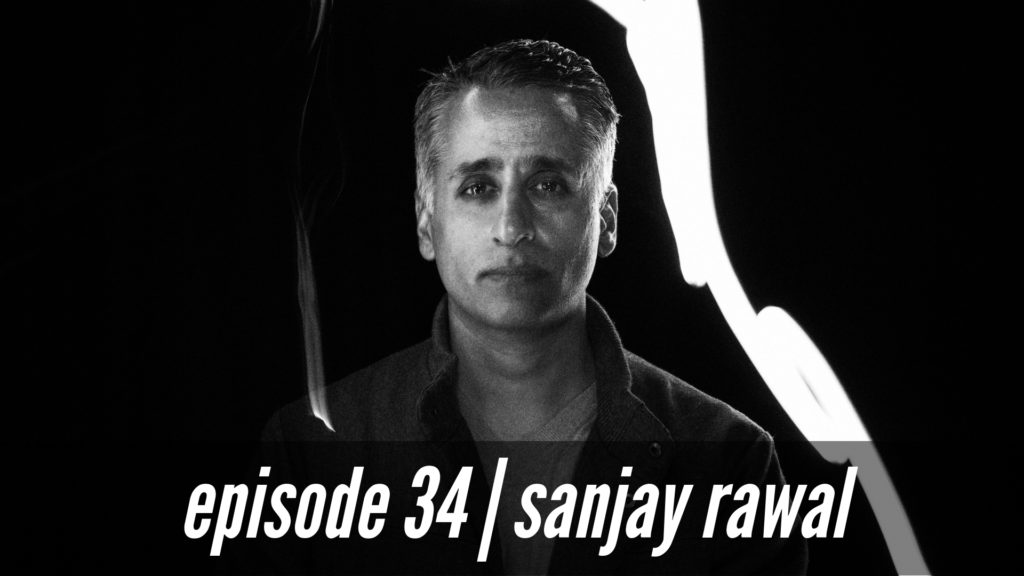 "It's really inspiring to see someone push themselves and challenge themselves…Bringing out the achievements of people who are fighting the odds, and really putting into context today's race, even for a pro, because even a pro is overcoming something tremendous each race they do—it's never rosy. And understanding that hardship, I think, will give people context into the meaning of a particular race for a particular runner, whether they're an amateur or the world's best."
Subscribe, listen, and review on: Apple Podcasts | Stitcher | Overcast | Google Podcasts | Soundcloud
It's a treat to have filmmaker Sanjay Rawal on the podcast this week to talk about his new documentary, "3100: Run and Become," which takes an intimate look at one of the most unique foot races on the planet, The Sir Chinmoy 3100-Mile Self-Transcendence Race. What is the 3100? In short, it's the longest certified road race in the world, and runners attempt to complete 3100 miles in 52 days (or less) around the same city block in Queens, New York. That's just shy of 60 miles per day, for two months straight, around the same 0.55-mile stretch of concrete, in the middle of summertime.
The 43-year-old Rawal, who lives in New York City but grew up as a competitive runner in California's East Bay, studied under Sri Chinmoy after graduating from UC Berkeley. Chinmoy, who passed away in 2007, was an Indian spiritual teacher who believed running provided an opportunity for people to challenge themselves and their pre-conceived limitations, a state he referred to as "self-transcendence." Rawal, who has not yet attempted the 3100, has been working on the film since 2015. In it, he explores the theme of running as a spiritual practice throughout history, weaving three other cultural narratives around the story of the 2016 edition of the 3100. Rawal visits Arizona's Navajo Nation, spends time with the Mt. Hiei "running monks" of Japan, and also goes into the bush with the persistence hunters of the Kalahari, showing how running is one of mankind's most primal activities as well as one of our greatest cultural connectors.
We covered a wide range of topics in the course of this conversation, including Rawal's film, how it came to be, and how it's changed him as both a person and a runner; the 3100-Mile Self-Transcendence Race, its origins, and its unique appeal; the role that running plays in the different cultures featured in the film; the connection between competition and spirituality; what can be done to make coverage of running events more appealing; the idea that running is something more than a competitive pursuit or form of exercise, but it can serve as a teacher, a form of prayer, and a celebration of life; running culture and what that means exactly; and much, much more.
This exchange was very different from many of the others I've had to this point—there was no talk about training, nutrition, recovery, or the state of the sport—but it was also one of the most enlightening that I've had in quite some time. Whether you're a competitive athlete or recreational runner, a miler or an ultramarathoner, this conversation will change the way you look at running and the role it plays in your life.
Related links, references, and resources:
— Follow Sanjay on Instagram and Twitter.
— Check out the website for Sanjay's film, "3100: Run and Become" and watch the official trailer on YouTube.
— What is The Sri Chinmoy Self-Transcendence 3100 Mile Race? Learn more about it on the event's website.
— Running 3,100 Miles, and Following Their Leader Every Step of the Way: "I don't call it a race, I call it a pilgrimage," 3100 competitor Arpan DeAngel told The New York Times in 2004. "It's an opportunity for us to transform our lives. The race is such a monster that it teaches you a deep spiritual principle, which is to live in the moment."
— "Running was prayer, and there was no way to survive without prayer," Rawal told The Santa Fe Reporter. "There wasn't a concept of sitting silently in a monastery or on a pew and praying passively. It was the idea that your body helped to unlock energies and experiences for your spirit and vice versa."
— "Visually, I thought one couldn't show this topic of spiritual running by just filming people running around the block," Rawal explained to the Arizona Daily Sun. "You had to connect it to people in cultures that have been running for thousands of years."
— LISTEN: Rawal was a recent guest on The Rich Roll podcast, where he went deep on his new film, the idea of running as a spiritual practice, as well as his own personal path to becoming a filmmaker.
If you enjoyed this episode, please consider supporting the morning shakeout on Patreon.
Music and editing for this episode of the morning shakeout podcast by John Summerford at BaresRecords.com