Podcast: Episode 29 with Mario Mendoza
|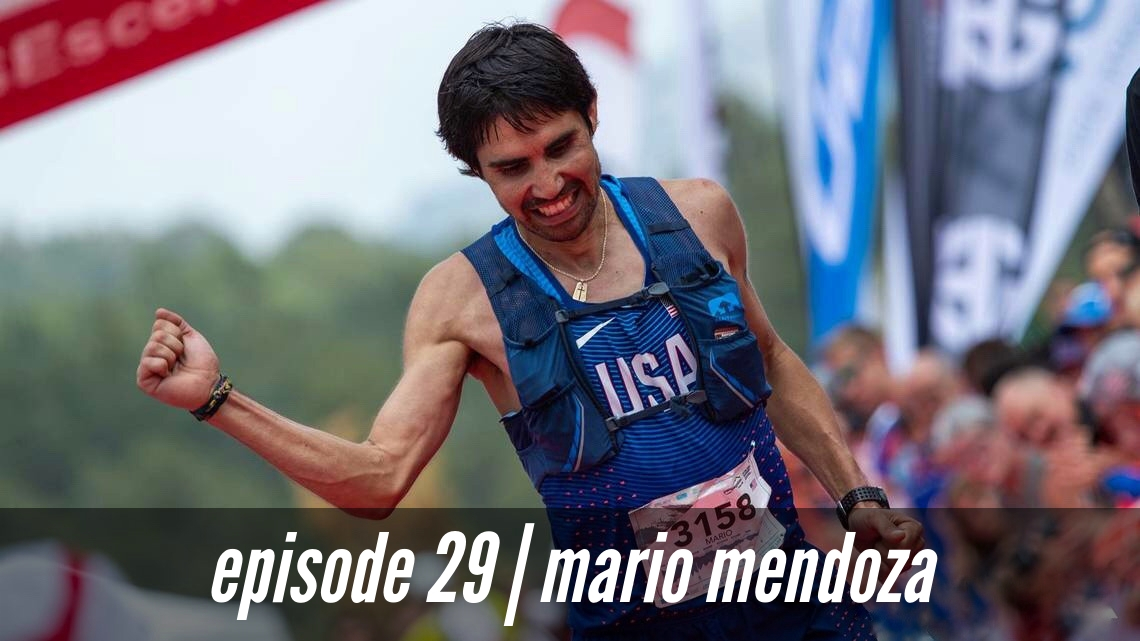 "To me that's faith. To me that's faith in running. So I think runners understand faith because a lot of times we don't really see something and it might even take years, but then it's like 'Whoa! Where did that come from?' But it was actually because you stuck with it—something in you believed."
Subscribe, listen, and review on: Apple Podcasts | Stitcher | Overcast | Google Podcasts | Soundcloud
Really excited to have Mario Mendoza join me on the podcast this week! Mendoza, a 32-year-old from Bend, Oregon, is a five-time national trail running champion, three-time USATF Trail Runner of the Year, and has represented the United States six times in international competition. He's placed in the top-10 at the last two IAU Trail World Championships, finishing sixth in 2018 and ninth in 2017. We recorded this episode the day before his last race—a third-place finish at the Under Armour Mountain Running Series 50K at Mt. Bachelor this past Saturday—and two days before the birth of his son, Jair Giovanni Mendoza.
We covered a lot of ground over the course of this hour-long episode: the message he'll give his newborn son upon entering the world, what it was like growing up in a Mexican family on an avocado ranch in Cambria, California and how that experience has shaped his perspective on life and running, his work as a pastor and what faith means to him, how he got into running and the various ways his career has progressed and evolved over the years, why he's constantly reminding himself not to get caught up in outcomes when it comes to racing, why representing the United States at global championships is so important to him, and a whole lot more.
Related links, references, and resources:
— Follow Mario on Instagram, Twitter, and Strava.
— Check out his website.
— "Your body is so tired that it almost stops caring about being hungry, thirsty, or wanting to win," he told The Cambrian a couple weeks after finishing 16th at this year's Western States Endurance Run. "When the mountain breaks you down, you get to see a real reflection of who you are and are left with the choice to give up or to push to new boundaries."
— "I think it was really good for me to learn to work," Mendoza said in a 2015 Bend Bulletin profile. "You're part of the family so you're helping. We're helping each other."
— "I like to race and I think part of it is mental more than anything," Mendoza told iRunFar after finishing third at the 2018 Lake Sonoma 50. "If people get burned out I think a lot of it is because they rush back into the training, so I let myself recover and enjoy it."
If you enjoyed this episode, please consider supporting the morning shakeout on Patreon.
Want more of the morning shakeout podcast? Check out past episodes here and here.
Music and editing for this episode of the morning shakeout podcast by John Summerford at BaresRecords.com