Podcast: Episode 26 with Mauricio Díaz
|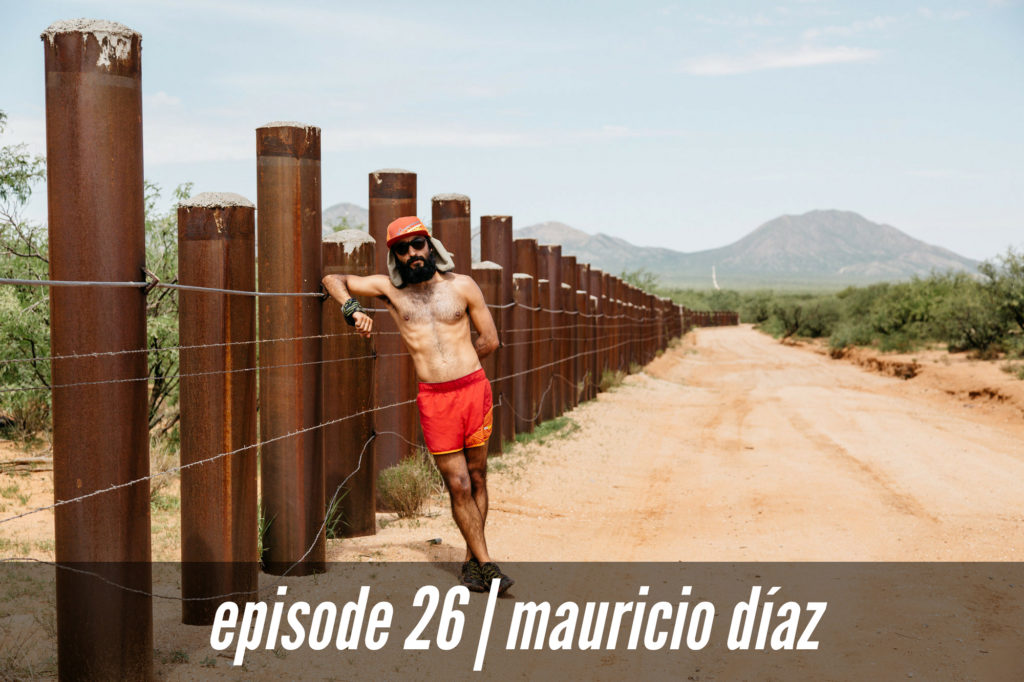 "And then at that same point, I was running and I found out that running was just the best vehicle and the best way and medium to know a place—and eventually, also [to] get to know yourself."
Subscribe, listen, and review on: iTunes | Stitcher | Overcast | Google Play | Soundcloud
Really enjoyed sitting down with Mauricio Díaz this week for a conversation that had nothing to do with training, racing, or current issues that exist within the sport. Instead, we talked about running as it relates to adventure and exploration while serving as a cultural common denominator around the world.
Díaz is the VP of marketing for Aire Libre, a company out of Mexico City he accidentally co-founded with a couple of his friends that creates immersive weeklong running experiences that are partly athletic, but mostly cultural, extremely educational, and undoubtedly transformative.
In this episode, we talked about the importance of culture and storytelling, and how those two elements are at the center of everything Aire Libre does, from the content they create to the experiences they cultivate. Díaz describes the group's initial adventure—56 miles through the Sonoran Desert in northwestern Mexico—along with some of the other culturally focused and socially conscious follow-ups he's led, such as running along the Arizona-Mexico border to explore the land of the Tohono O'odham nation, and many other stories that I think will pique your interest and may even get you to view running through a slightly different lens.
Related links, references, and resources:
— Follow Mauricio on Instagram and Twitter.
— Check out Aire Libre's website and see what they're up to on Instagram.
— WATCH: Crossing The Land of The Seri. This was Aire Libre's initial experience, a 56-mile run through the Sonoran Desert in Northwestern Mexico—land of the Seri people—which Díaz partook in with Eme Morato, Knox Robinson, Sean Henry Lee, and Fred Goris.
— "Nowadays, some Tohono O'odham Mexicans have the possibility of crossing their Nation with special permits into Arizona; however, many others are not granted this because of illegal immigration as well as drug trafficking," Díaz's friend and business partner, Eme Morato, wrote for Aire Libre's website. "Running through that land made us become aware of some of that tension present along the border line."
— "The group already organizes trail running retreats in Mexico for members of the general public, and they are planning their next large project—running from the coast all the way to Mexico City while carrying a fish," Kit Fox wrote for Men's Journal. "The trip will recreate a legendary run once completed by the Aztec people so that Montezuma—whose empire was located in center of the country—could eat fresh fish every day."
If you enjoyed this episode, please consider supporting the morning shakeout on Patreon. 
Want more of the morning shakeout podcast? Check out past episodes here and here.
Music and editing for this episode of the morning shakeout podcast by John Isaac at BaresRecords.com