Podcast: Episode 121 | Ask Mario Anything #4
|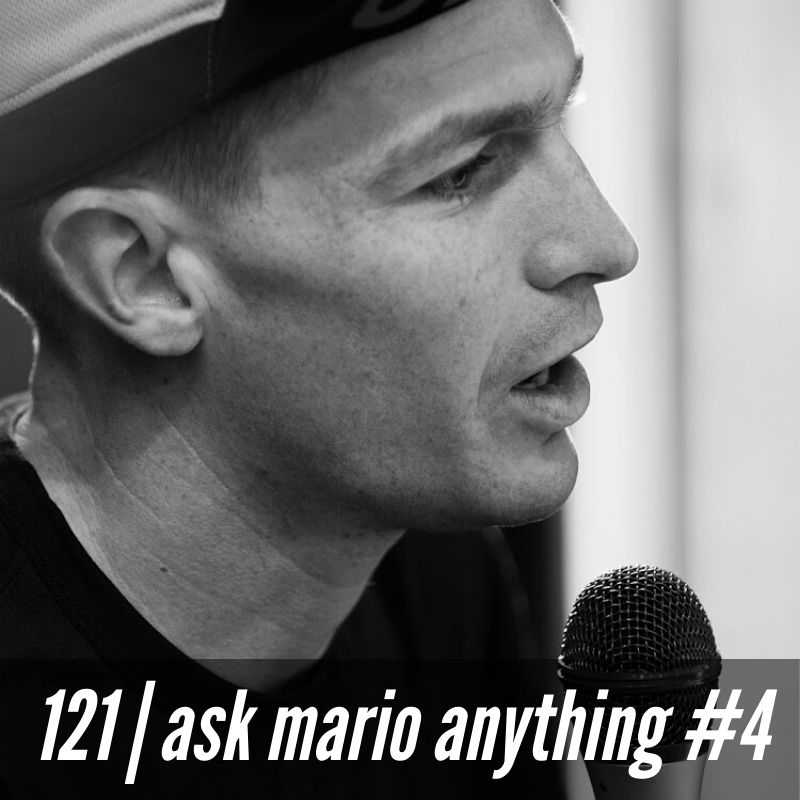 "Running to me represents freedom and I don't want to just confine myself to running to numbers, like trying to run to specific mileage on a given day or just running to specific paces every day. There's a freedom to it and a fluidity that I think is really, really important…Not every workout has to build toward something or target a specific energy system, especially right now where there are no races to build toward. For me, and what I'm trying to preach to my athletes, it's like, look, you almost gotta think of running right now as more of an outlet than ever. Like sometimes you just need to remind yourself what made this pursuit fun in the first place."
Subscribe, listen, and review on: Apple Podcasts | Stitcher | Overcast | Google Podcasts | Soundcloud | Spotify
This week on the podcast you get to hear from me in the second Ask Mario Anything episode of 2020. I answered a number of listener questions about coaching, training, nutrition, making adjustments, my past struggles with disordered eating, and more. On the other side of the mic for this one is John Summerford, longtime producer of the morning shakeout podcast, and we kick this one off mid-conversation talking about the importance of consistency and "getting your reps in," regardless of the pursuit. John is talking about playing music with his brother for the first time since quarantine started—the very same brother that plays drums for the theme music to this podcast.
Thank you to everyone who submitted questions and apologies for all the ones I wasn't able to answer in this episode. Got a question for the next Ask Mario Episode? Send it to me here.
John Summerford: Website | Instagram |
the morning shakeout: Instagram | Twitter
Mario Fraioli: Website | Instagram | Strava
This episode is brought to you by: 
Tracksmith: Tracksmith makes superlative quality, classically stylish, cutting-edge running apparel for real-world athletes. To learn more, visit tracksmith.com/mario and use code Mario15 at checkout to save $15 on your first purchase of $75 or more.
WHOOP: WHOOP is fitness wearable that provides personalized insights on the performance of your sleep, how recovered your body is, and how much stress you put on your body throughout the day. Learn more at WHOOP.com and enter "Mario" at checkout to save 15% on a membership.
Music and editing for this episode of the morning shakeout podcast by John Summerford at BaresRecords.com