Podcast: Episode 118 with Yassine Diboun
|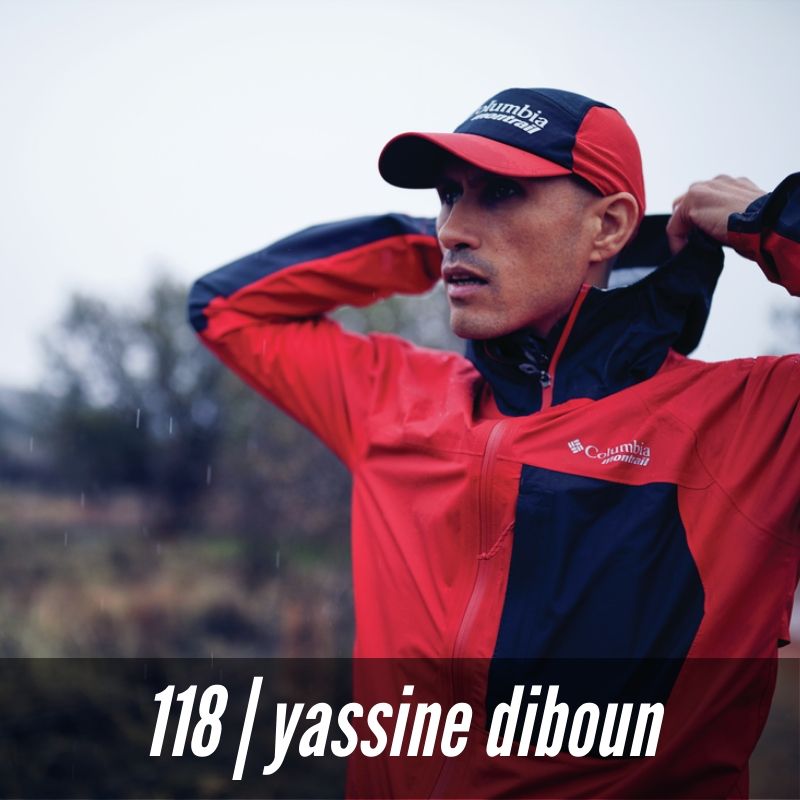 "One of the main things too is people just kind of sticking out like a sore thumb. It's so unbalanced that I think people of color sometimes feel uncomfortable going into this sport that is just predominantly white. I've never really let it be any sort of limiting factor for me and I know there a lot of people of color that still feel that trail runners and runners in general that these are my tribe of people, it's so welcoming. I don't feel racism in our sport. That doesn't mean it's not lacking racial and ethnic diversity but I think the more that we start to see that diversity, the more people will say, 'Oh, they're doing it, I can do that too.' It's the same thing with recovery, it's when people start seeing other people do it, "Oh if they did it, then I can do it." And so that's kind of why I wanted to be more open about my recovery but also I wanted to be more open about this topic too, is to inspire people—like no, you're welcome here."
Subscribe, listen, and review on: Apple Podcasts | Stitcher | Overcast | Google Podcasts | Soundcloud | Spotify
This week, I had a great conversation with ultrarunner Yassine Diboun. Yassine is a super accomplished athlete. He's finished in the top-10 at Western States, has represented the U.S. internationally at world championships, and he's been super competitive across a wide range of distances. He's also one of the nicest guys you'll ever meet.
Yassine's got an incredible story about how he changed his life and I'm excited for him to share it here with you in this episode. We also talk about the relationship between confidence and consistency, his longevity as an athlete, and how to keep the fire burning. Yassine also told me about experiencing racism throughout his life, the systemic barriers that prevent people from participating in the sport of ultrarunning and what needs to change, creating more opportunities for kids of color to get outside and experience nature, and a lot more.
Yassine Diboun: Instagram | Twitter | Strava
the morning shakeout: Instagram | Twitter
Mario Fraioli: Website | Strava
This episode is brought to you by: 
Tracksmith: Tracksmith makes superlative quality, classically stylish, cutting-edge running apparel for real-world athletes. To learn more, visit tracksmith.com/mario and use code Mario15 at checkout to save $15 on your first purchase of $75 or more.
WHOOP: WHOOP is fitness wearable that provides personalized insights on the performance of your sleep, how recovered your body is, and how much stress you put on your body throughout the day. Learn more at WHOOP.com and enter "Mario" at checkout to save 15% on a membership.
Music and editing for this episode of the morning shakeout podcast by John Summerford at BaresRecords.com