Podcast: Episode 117 with Andy Blow
|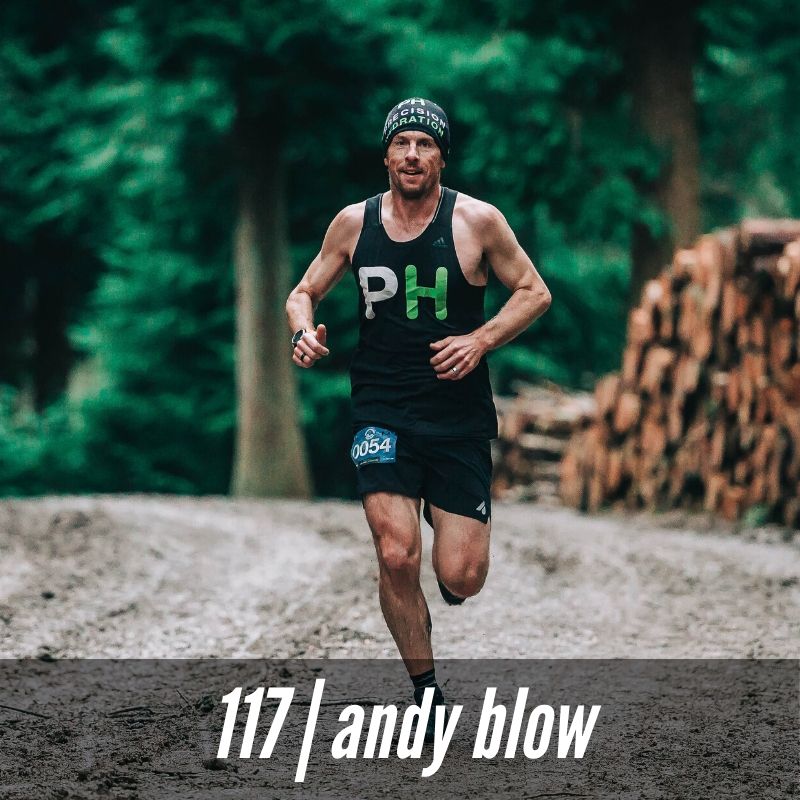 "I definitely don't have any regrets in pursuing sport to the level that I did because I think one of the wonderful things about sport is that it's a very simply definable thing and mostly it's a quite healthy thing for a young person to go all-in on. I fully went all-in on sport—at one point, I lived, breathed, I must have bored people around me as a lot of us as athletes probably have done with my obsessive level of interest in it. When you go all-in on something, you gain so much learning from that, the kind of learning that you don't get when you do anything half-assed. If you just go at it fully, full commitment, you learn and you get so much back."
Subscribe, listen, and review on: Apple Podcasts | Stitcher | Overcast | Google Podcasts | Soundcloud | Spotify
Andy Blow is a friend of mine from the UK. He's a sports scientist with a degree in Sports and Exercise Science from the University of Bath and he specializes in sweat, dehydration and cramping. A former elite-level triathlete, Andy won an XTERRA age-group world title and he also has multiple top-10 finishes at Ironman and 70.3 races to his name. He's worked as a sports scientist and advisor in the world of motorsports, but it was overcoming his own struggles with cramping and hydration as an athlete that led to him specializing in electrolyte replenishment and founding the company Precision Hydration.
In this conversation, we talked how dropping out of a cross-country race as a kid had a profound impact on him and helped shape his approach to sport and life, letting his identity get tied up in sport and how he learned to separate the two, why it's hard for him to be objective and analytical sometimes even though he's a scientist, where athletes are missing the mark with hydration and how solving his own problems as an athlete led to the founding of his company, battling burnout in his career and strategies for catching yourself before falling into a deep hole, and a lot more.
Andy Blow: Website | Instagram | Twitter | Strava
the morning shakeout: Instagram | Twitter
Mario Fraioli: Instagram | Twitter | Strava
This episode is brought to you by: 
Tracksmith: Tracksmith makes superlative quality, classically stylish, cutting-edge running apparel for real-world athletes. To learn more, visit tracksmith.com/mario and use code Mario15 at checkout to save $15 on your first purchase of $75 or more.
WHOOP: WHOOP is fitness wearable that provides personalized insights on the performance of your sleep, how recovered your body is, and how much stress you put on your body throughout the day. Learn more at WHOOP.com and enter "Mario" at checkout to save 15% on a membership.
Music and editing for this episode of the morning shakeout podcast by John Summerford at BaresRecords.com