Podcast: Episode 113 with Kate Landau
|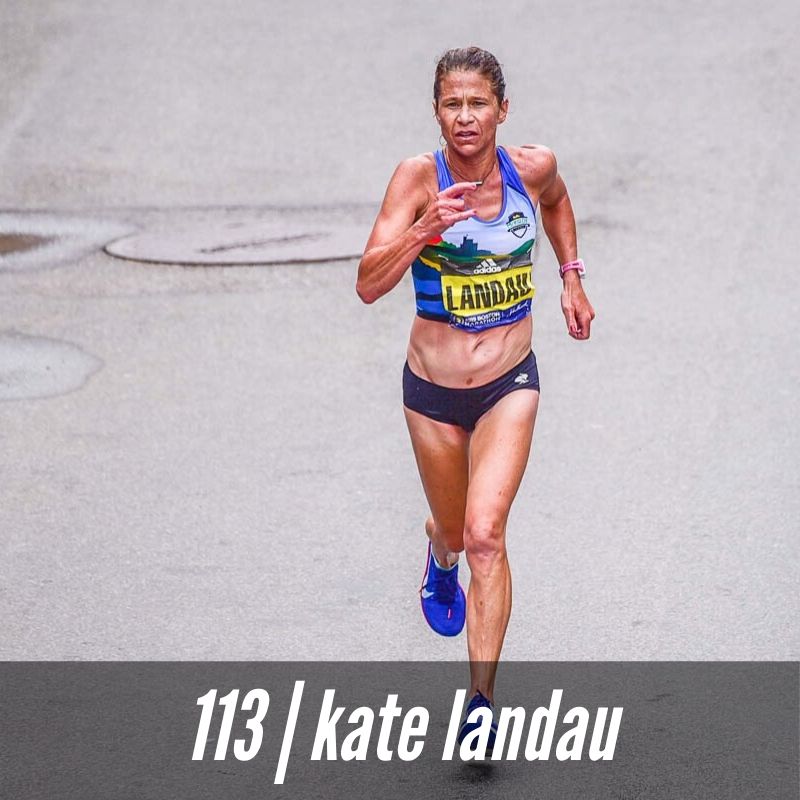 "I did not enjoy the recognition. I would literally hide from newspaper reporters after races. But I was competitive and I wanted to win and I wanted to set course records and I always wanted to be the best at everything I did, so I think that was what really drove me was: I was the best, in our school, and then I wanted to be the best in the state, and then looked at being the best in the nation potentially. Even back then I loved the process, I always loved to run fast. I've never been someone who has been good at taking easy days and I can trace that all the way back to 7th grade—I just liked to go hard."
Subscribe, listen, and review on: Apple Podcasts | Stitcher | Overcast | Google Podcasts | Soundcloud | Spotify
Kate Landau is a 43-year-old mom and physician assistant who most recently finished 14th at the U.S. Olympic Trials Marathon in 2:34:07. Last year, she ran a personal best of 2:31:56 to finish 13th at the Boston Marathon—and the morning we recorded this episode she ran a 2:34 marathon completely on her own.
A five-time All-American at Georgetown who competed in the 1996 Olympic Trials in the 10,000, Kate returned to running in 2013 after a long time away from the sport and found her racing legs again a few years later.
This woman is incredibly talented but Kate has an amazing story that extends far beyond her racing accomplishments. In this conversation, we talked about how she got her start in the sport, developing an eating disorder early in high school, something that she battled—along with injuries—well into her adult years. She told me about her desire to be the best and go hard at everything she did from the time she was a young girl. Kate opened up about when she finally allowed herself to feel self-worth outside of running, why she's enjoying the sport now more than ever in her 40s, what she tells young girls who might be on a similar path to the one she took, as well as how she guides parents and coaches of kids who are struggling with disordered eating and aren't sure where to turn. She also talks about balancing being a mom with a high-stress job and training at a high level, the importance of setting a good example for her daughter and why that's a driving force in her life, what it means to know that sharing her story helps others deal with their own struggles, and a lot more.
Kate Landau: Instagram
the morning shakeout: Instagram | Twitter
Mario Fraioli: Instagram | Twitter | Strava
This episode is brought to you by: UCAN. I've been using UCAN's Performance Energy drink mix before my long runs, big workouts and races for the past four years, and it's a crucial part of my nutrition plan, providing steady energy that's easy on my gut. Go to ucan.co/shakeout — that's ucan.co/shakeout — to learn more about UCAN's one of a kind energy and use code  SHAKEOUT25 to save 25% off your first order. If you're already a UCAN fan, you can save 15% with code SHAKEOUT.
Music and editing for this episode of the morning shakeout podcast by John Summerford at BaresRecords.com