Podcast: Episode 112 with Nick Willis
|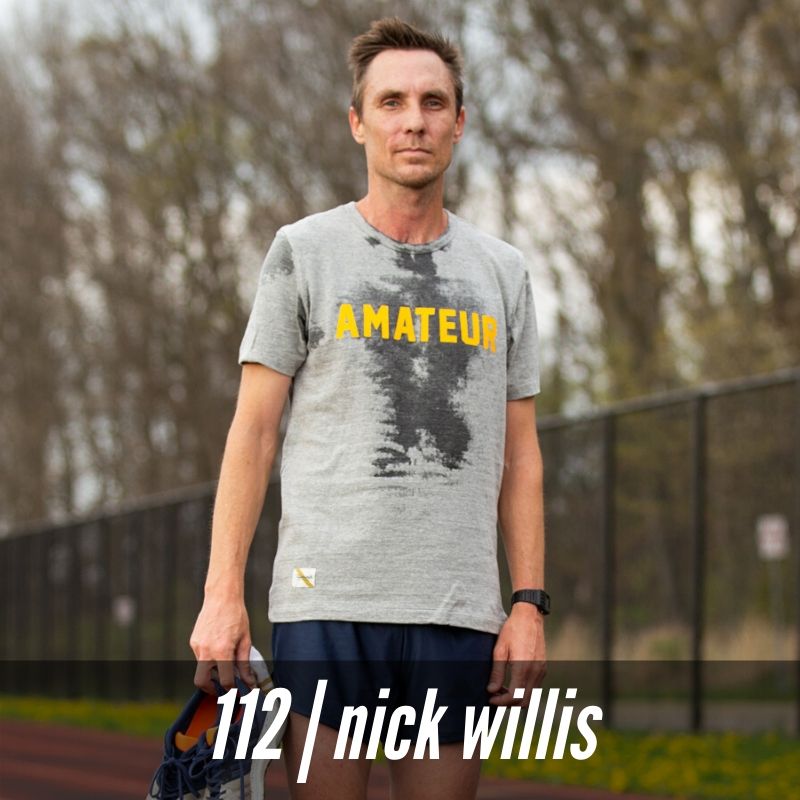 "It's harder to stay as focused and motivated when I haven't been running up to the standards that I've always set so high for myself. I haven't necessarily been running as fast as I was hoping or winning as many races, so it's been harder to be there 100% focused all of the time. You find yourself drifting and you've got to recalibrate all of the time. If anything, this situation has sort of given me a whole new vigor and excitement. It's been the jolt of energy that's needed and especially with the news just coming out it's almost added accountability to prove that this system can work fine. So yeah, I think actually it's only going to help because it's given me that much-needed change of scenery to mix things up and not just be the same cycle I've been on the last 15 years."
Subscribe, listen, and review on: Apple Podcasts | Stitcher | Overcast | Google Podcasts | Soundcloud | Spotify
Nick Willis won a bronze medal at the 2008 Beijing Games and was later upgraded to silver after Rashid Ramzi tested positive for using performance-enhancing drugs. He also took bronze in Rio in 2016, charging down the home straight to put himself on the podium in the final meters. In addition to his two Olympic medals, the 37-year-old New Zealander has five 5th Avenue Mile titles to his name and personal bests of 3:49.83 for the mile and 3:29.66 at 1500 meters. He's also run a sub-4 minute mile 18 years in a row, tying him with countryman John Walker for the longest streak in history—one he hopes to break in 2021.
We covered a lot in this conversation, from Nick's new job as Athlete Experience Manager at Tracksmith to how he's thinking about the next few years from both a professional and a competitive standpoint. We talked sponsorship at the highest level of the sport and what he thinks can be down differently. Nick told me about learning not to get caught up in comparing himself to what other athletes are doing, how his training has evolved as he's gotten older, and what his dual-coaching arrangement looks like with his college coach Ron Warhurst and his wife Sierra. We also got into his thoughts on doping, he gave me a blow-by-blow description of the 2016 Olympic final, and we even talked a little basketball to open this one up.
Nick Willis: Instagram | Twitter | Strava
the morning shakeout: Instagram | Twitter
Mario Fraioli: Instagram | Twitter | Strava
This episode is brought to you by: UCAN. I've been using UCAN's Performance Energy drink mix before my long runs, big workouts and races for the past four years, and it's a crucial part of my nutrition plan, providing steady energy that's easy on my gut. Go to ucan.co/shakeout — that's ucan.co/shakeout — to learn more about UCAN's one of a kind energy and use code  SHAKEOUT25 to save 25% off your first order. If you're already a UCAN fan, you can save 15% with code SHAKEOUT.
Music and editing for this episode of the morning shakeout podcast by John Summerford at BaresRecords.com