Podcast: Episode 109 with Mike Smith
|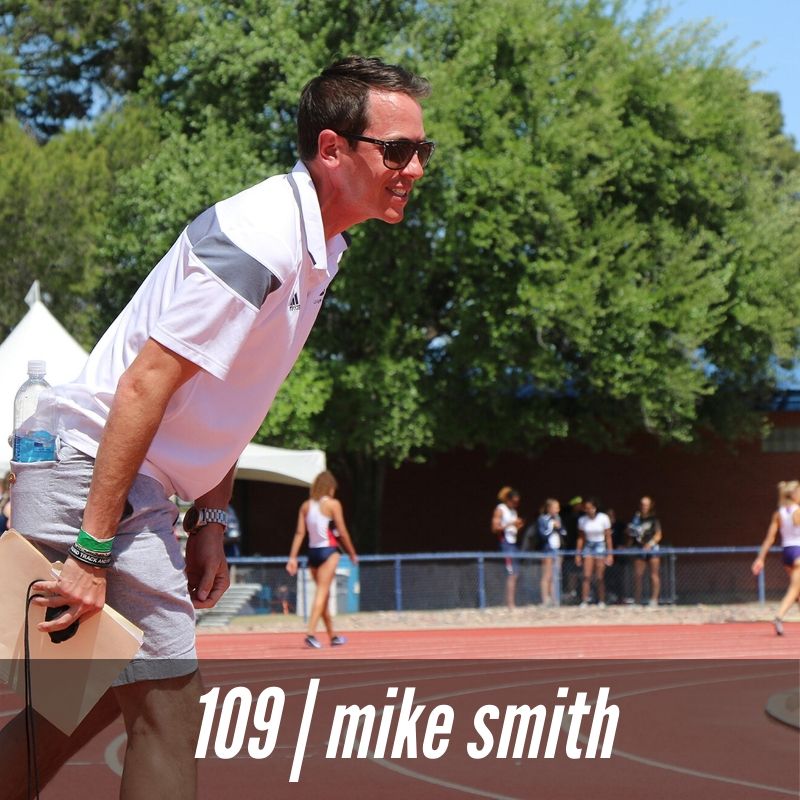 "When I look at an athlete, the way I see an athlete, how they see themselves, how they feel about themselves, where they are in their lives, that's going to show up on the track way more than the training, right? The training is only going to be in line with the athlete when those other places are in check. You can maybe fake it and get by for a little while but ultimately those things are going to reveal themselves more than the workouts, and the mile(age), whatever, any of that stuff. So, how people are feeling is, to me, the first part that you have to tackle as an athlete, then you can nerd out on workouts. But to get that order wrong, I think, you're going to be dumbfounded at the lack of results."
Subscribe, listen, and review on: Apple Podcasts | Stitcher | Overcast | Google Podcasts | Soundcloud | Spotify
Mike Smith is the director of cross-country and track and field at Northern Arizona University, where his men's cross team country team won three-straight national titles from 2016 through 2018, and last fall, they finished runner-up to BYU; his women's squad qualified for nationals last fall for the first time since 2008, finishing 14th. Prior to his time at NAU, Mike coached at Georgetown, and in his coaching career he's guided numerous athletes to all-conference honors, All-American awards, and national titles. He also coaches a handful of pros and still leads the Team Run Flagstaff group workouts on Tuesday nights in town.
I've been following Mike's career since the mid-1990s when we were both running as high schoolers in small-town Central Massachusetts. This is a conversation about the path Mike's followed to get where he is today, and who and what have influenced him along the way. It's also a conversation about his approach to coaching, running, competition, and life that I personally took a lot away from and I know you will too.
the morning shakeout: Instagram | Twitter
Mario Fraioli: Website | Strava
This episode is brought to you by:
SOAR Running: SOAR is giving all listeners the chance to win a spring kit bundle, comprised of your choice of any top, bottom and accessory from SOAR's range of products. All you have to do is head over to soarrunning.com/themorningshakeout and enter the prize draw. That's it. The winner will be selected at random and entries close at midnight on Sunday, May 3. Also, SOAR is offering FREE global shipping to morning shakeout listeners throughout April. When you check out at soarrunning.com, enter the code SHAKEOUT in the promote box and they won't charge you for shipping, no matter where you live in the world.
The Feed: The Feed is a one-stop-shop for athletes to fuel their training, stay healthy and recover quicker. Their online store offers a selection of over 200 different sport nutrition products, supplements and recovery devices. Whether you are looking to stock up on healthy snacks or improve your training or recovery, visit thefeed.com/morningshakeout to save 12% off your next order with The Feed.
Music and editing for this episode of the morning shakeout podcast by John Summerford at BaresRecords.com