Podcast: Episode 104 | Ask Mario Anything #3
|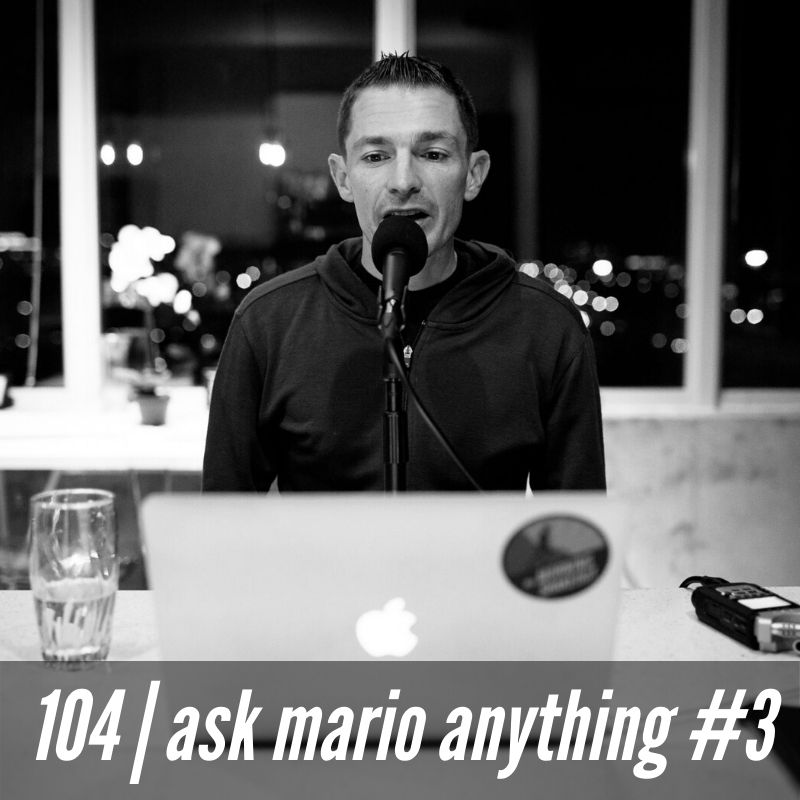 "For me, I actually like being in the corner with my back up against the wall because it forces me to figure a way out. And I'm not feeling that just yet, or at least to a degree where I feel like I'm in trouble, but if I do, I'm going to figure a way out out of it. I don't know what that is right now but you get creative with it."
Subscribe, listen, and review on: Apple Podcasts | Stitcher | Overcast | Google Podcasts | Soundcloud | Spotify
We are back with the first Ask Mario Anything episode of 2020, featuring yours truly taking a wide range of reader and listener questions from John Summerford, producer of the morning shakeout podcast, who will tell you more about who he is, how we got connected, what he is working on, and how his relationship with running has evolved in the first part of the show. After that, I respond to a number of questions about how to adjust goals and training when your race gets cancelled or postponed, the Olympic Trials Marathon, my shoe rotation, coaching resources I recommend, how my wife and I met, and a lot more.
Thank you to everyone who submitted questions and apologies for all the ones I wasn't able to answer in this episode. Got a question for the next Ask Mario Episode? Send it my way by dropping me a line on Twitter.
John Summerford: Instagram | Website
the morning shakeout: Instagram | Twitter
Mario Fraioli: Instagram | Twitter | Strava
This episode is brought to you by: 
UCAN: Learn more about UCAN's one-of-a-kind energy at generationucan.com/shakeout and save 25% on your first order with code SHAKEOUT25—that's SHAKEOUT 2-5. If you're already a UCAN fan, save 15% with code SHAKEOUT.
AJC Peachtree Road Race: July 4 is on a Saturday, which means you can't miss the AJC Peachtree Road Race in Atlanta, Georgia! Lottery registration is open until March 30 so mark your calendars today. More information is available at ajc.com/peachtree.
Music and editing for this episode of the morning shakeout podcast by John Summerford at BaresRecords.com