The Perfect Storm: 2018 Boston Marathon Race Report
|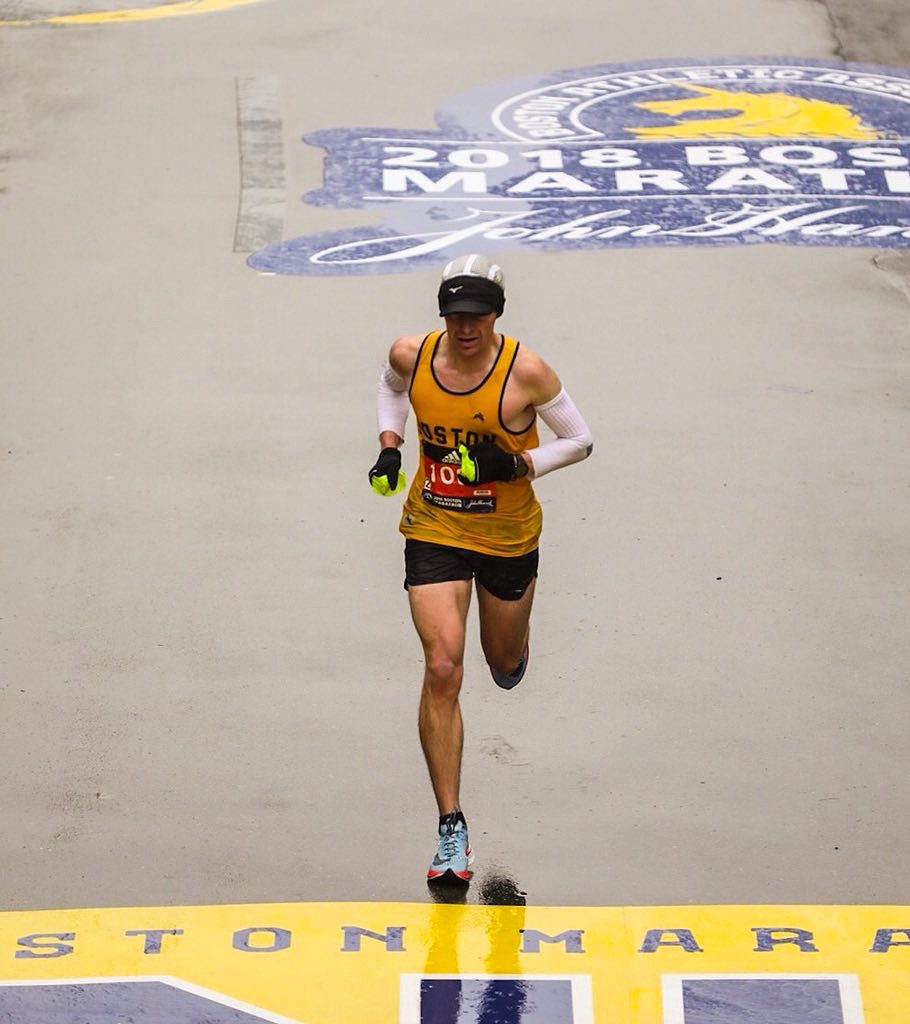 Monday's Boston Marathon was equal parts awful and awesome. The air had a chill in it that resembled February more than it did April. The rain was relentless and the wind didn't let up all that much, either. The whole day was just crazy. But it was still Boston. It was still the best marathon in the world. It still had an energy about it that even the worst of weather conditions couldn't quell. I felt privileged to be taking part for the fourth time.
Before I go any further, I'll ruin the punchline for you: The race went well for me. I placed 83rd in 2:37:08. It wasn't my fastest Boston, or my highest placing, but it was without a doubt my proudest finish. It was also a nice rebound from last year's shit show. I battled hard the entire way. I lost feeling in my fingers, feet, and face. My shoes were saturated from the start. I didn't (read: couldn't) take in a single calorie after 15K. Tunnel vision and tightness set in over the final 5K. Other than that, I didn't have any major issues. The carnage was unlike anything I've ever seen in a race, with countless runners staggering down the road and many retreating to the nearest med tent. On a day when many runners fell victim to hypothermia—including a couple of my own athletes, my training partner, a few good friends, not to mention a bunch of elites—I somehow managed to stay warm enough to move steadily through the field. Maybe it was my Massachusetts upbringing, maybe I was born with it, maybe it was Maybelline. Who knows. At the end of the day, everyone was just trying to survive. Hats off to all those who did. I have nothing but respect for anyone who stepped on the start line in Hopkinton and gave it a go, regardless of the end result.
Running can be a very individual sport but it's far from a solo journey. Special shoutout to my #1, Christine Gould, for, well, everything. To my training partner Alex Varner for pushing me hard and keeping me hungry these past few months. To Nate Helming of The Run Experience for making me a stronger, more resilient athlete. To Hal Rosenberg of Mt Tam Sport & Spine for helping me stay me in one piece. To my own athletes, who keep me honest and excited about this crazy sport. To my family and close friends for always being there, no matter what. And finally, to those of you I don't know and have never met for the interest, support, and notes of encouragement. It means a lot. Sometimes I wonder if it's worth sharing my journey, or if anyone even gives a shit, but knowing some of you find even the slightest shred of inspiration or insight in my own learnings, triumphs, and struggles makes it worthwhile. Thank you all from a very deep place in my heart.