Interview: Tim Soar of SOAR Running
|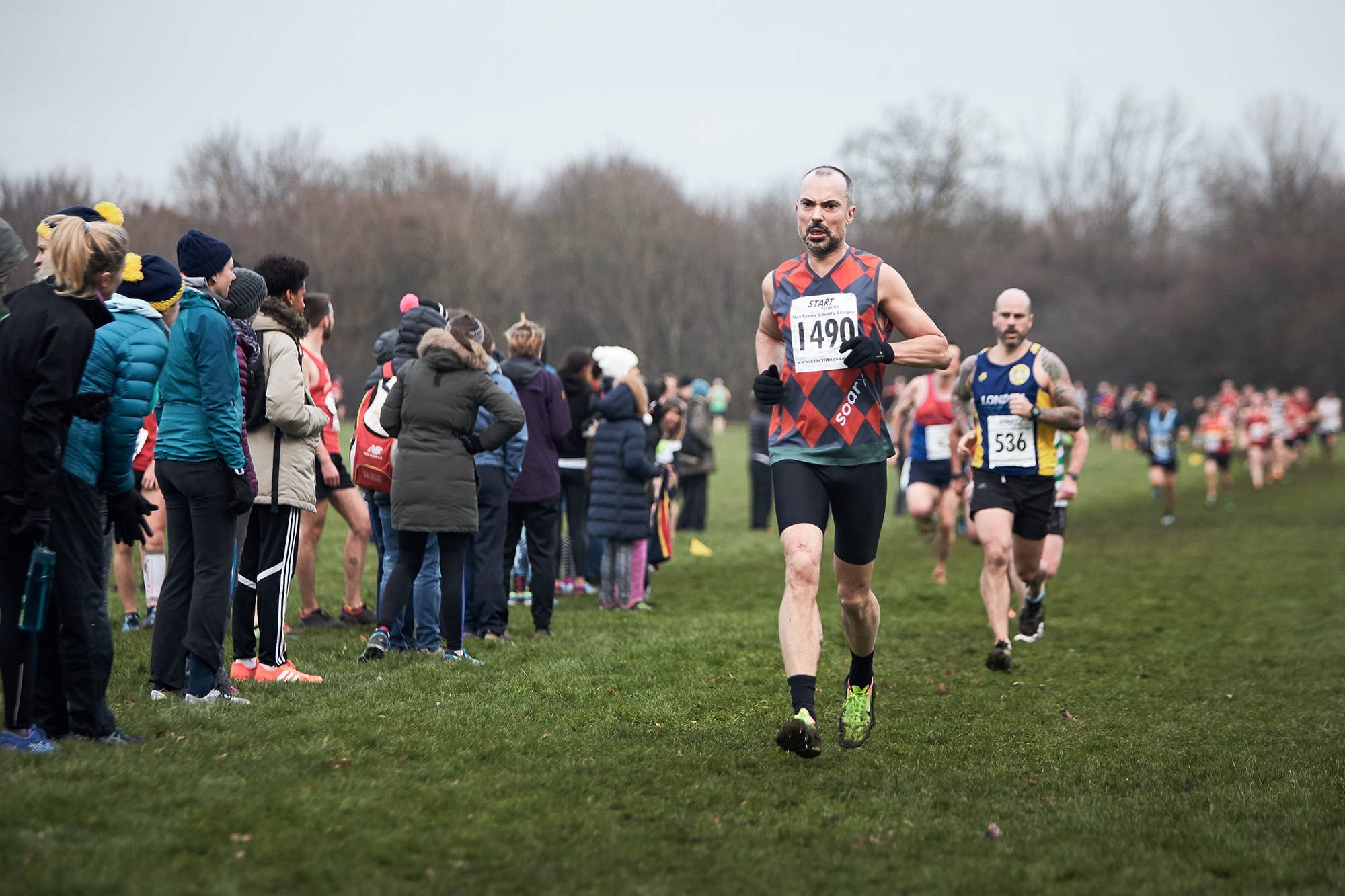 I recently had a chat with Tim Soar, founder and creative director of SOAR Running, to discuss the brand's origins and points of differentiation, how his own background in both cycling and menswear influenced the brand's aesthetic, what running "culture" means to him, how SOAR (as a brand) supports the sport, and much more.
First off, when—and why—did you decide to launch a performance running apparel brand?
The short answer is: I was running a lot and wanted to make clothing that I wanted to run in. This was in late 2012, early 2013. My cousin who is also a keen runner, and is a financier in the city, was having similar thoughts. Thus, SOAR was born.
We've seen a lot of independent running apparel brands pop up in recent years. What makes SOAR different from the rest?
Yes, clearly a number of other people where having similar thoughts to me! Running is a huge sport; there is plenty of space for boutique brands alongside the large international players.
There is no one thing that marks SOAR out as different from the other independents. Rather, it is a combination of a number of things—our use of fabric and fabrication is different to much of the competition, the way we interact with the running community is different, and we have a particular visual style. Finally, I am very focused on pushing the tech envelope as far as possible.
Building off that last question: How can smaller brands like SOAR compete—not only against other smaller brands that have recently popped up, but against bigger, more established brands that have long had a foothold on the industry?
I actually think there is much larger opportunity than many people might realize. For instance, I wanted to develop a lightweight long sleeve top—our Tempo Top—that is designed specifically for high-intensity training or races in winter. A very niche idea, but its one of our best sellers. I strongly suspect that this would never get beyond the designers' sketchbook at a big brand. It would just be too niche and they would not be able to achieve their set margins. But it was exactly the garment that I wanted in winter, so I made it. It is a very SOAR garment.
Secondly, a huge among of the budget and focus with the big brands goes toward footwear, with apparel being a poor second. For instance, if you look at Nike's Breaking 2 documentary from about 41:30 onward, you will see Tadese's vest is hanging off his shoulder! As we all know, this was Nike's multimillion dollar 'moon shot,' with no detail overlooked, including wind tunnel testing, a whole new shoe concept, etc., etc. But one of the runner's vests did not fit correctly. It is such a basic error. I suggest that this illustrates where the main focus was—on the shoes, not on the clothing. If SOAR had designed the garments, they would have fitted the runners correctly and [the shirts] would have stayed in place when they where in use for maximum efficiency. I would also have used a totally different fabric combination, too. This would never have happened in even the most basic cycling record attempt.
You're a former cyclist. Arguably, cycling culture, and its aesthetic, is very different from running in a lot of ways. How has that culture and aesthetic inspired what you're doing at SOAR, if at all?
Cycling, and cycling apparel, has much to teach running. The revolution that has happened in cycling clothing has not yet been fully mirrored in running. I think that running clothing is going to become much tighter over the next few years. Obviously, aerodynamics does not play such a large role, but it is still a factor. Cycling has introduced the concept of marginal gains, and this is certainly something we are looking at in our out-and-out race kit.
Track running as a spectator sport could learn a lot from cycling, too. Ben Pochee has applied some of this thinking to his amazing Night Of 10,000m PBs event. He looked to bring some of the excitement that you get at cycling grand tour hill stages and 6-day events into running. It is thrilling for the spectators to be on lane 3 within touching distance of world-class runners (and not so world class runners in the early races). SOAR has been involved in the event from its second year, and it has grown and grown into something quite epic. The event has been one the main reasons for the revival of interest in 10,000m track running in the UK. If any of your readers are in London at the end of May, I highly recommend it.
You also have a background in menswear. How has that informed and influenced your perspective in creating a performance athletic apparel line?
Good menswear tends to be about the small details, great fit and fabric, and good construction—certainly, my menswear label was. All of these things apply to good sports clothing.
I always start with the fabric—if that is not right, the garment will never be good. I then think about the pattern cutting and the fit. To be able to engineer in a high degree of movement into a garment, even using a stretch fabric, can be tricky. So we do a lot of work here. Finally, it has to be made really well. I hate wearing shit clothes. Can I say that? [Ed. note: Yes!] Once all of this is correct, you can start playing with the look and the style of the garment.
Can you please describe the process of how you come up with the idea for a specific piece of apparel and what kind of thought goes into decisions about design and functionality?
I wanted to develop a winter jacket that would work in all weather conditions—rain, snow and wind as well as fine winter days.
As mentioned earlier, I always start with the fabric, and the fabric used in the All-Weather Jacket is ground-breaking. It is soft, warm and fully weatherproof. The unique tightly woven structure does not require a membrane; this makes it extremely breathable with outstanding temperature regulating properties. The fabric has a bruised inner, so it is comfortable directly against the skin. You can wear it on its own like a top, or with a layer underneath in mid-winter.
The weaving and high temperature dyeing process that give the fabric its special properties result in a deep black color. This looks great, but this is a winter jacket—you will be running in the dark at some point. Therefore, I added large white reflective trims on the front and back neck. To support this, further reflective detailing is applied to the edge of every bonded seam.
The All-Weather Jacket is constructed with multi-panel fitted body and semi-raglan sleeves. This approach to pattern cutting gives a sleek silhouette with very good arm mobility. It fits like a top and is quite unlike normal bulky winter running gear.
There is a Napoleon pocket on the front chest that can take a standard size phone or keys and cash and a rear pocket that can take gels and larger phones. The All-Weather Jacket is the holy grail of winter running clothing—a sleek fitting everyday garment that can take anything the weather throws at it. The rain bounces off, the wind is repelled, while any excess heat is lost through the woven structure. As a runner, I can't ask for more than that.
What does running culture mean to you? And how has it impacted your own life?
Phew, that's a big one. If you count actual running as running culture then it is so many things. It gives me freedom. It keeps me calm and grounded. As a city dweller it puts me in touch with nature. It challenges me all the time—try to run faster, or with better technique, etc., etc. At times it pushes me to the absolute limit when a minute can seem like an eternity. At other times, time just disappears into pure flow. Every runner will know these feelings. So, I suppose, for me a lot of the culture of running is internal. However, put me trackside at the end of the A race at the SOAR Mile or the Night of The 10,000m PBs, and I will be shouting myself hoarse with the best of them, marveling at the speed and thinking, "If just stepped up the training a little bit more…"
How has/can/will SOAR, as a brand, support the sport and culture of running?
I was adamant from the start that I wanted SOAR to be involved in—and to support—running at the more local level. I love watching the major international event as much as the next person. But they don't say too much to me about the runners—even the good ones—that I see around me. So, we put on the SOAR Mile once a year with 12 graded races from quite slow to very fast. All are welcome to enter, with a 7-minute miler being treated exactly the same as a 4-minute miler. We have music and free beers throughout the evening. 250 runners took part in the last event. As mentioned earlier, we have also supported The Night of 10,000m PBs from its second year by owning and putting on the party on the back straight, aka The SOAR Straight.
Over the last 18 months we have developed training programs that apply elite coaching principles to small groups of everyday runners. These groups are coached by ex-Olympic middle distance runner Matt Yates. We will take 10-15 runners of mixed abilities and put them through a 10-week program with a specific target race at the end—it might be 1 mile, 5K or a cross-country race. There is a lot of focus technique, drills and track work, with one-on-one coaching from Matt and his assistant, Barry Elwell. Every runner, of whatever sex, age or speed has come out transformed at the end of the program. This represents what SOAR is about—if you are a runner, be it fast or slow, we will give you the very best.
What have been the brand's biggest challenges since launching in 2015?
Factory error resulting in half of the first production garments being delivered two sizes too large was certainly an "interesting" challenge.
Who, or what, is exciting you about the sport and/or culture of running right now?
Seventeen-year-old Jakob Ingebrigtsen's 5,000m and 1,500m back-to-back wins at the European champs was quite something. And brother Henrick was making some moves in the style stakes, too. I note that the Ingebrigtsen brothers wear skin suits, even for cross-country races.
In the UK, Alex Yee is one to watch.
From the mass participation perspective, parkrun is revolutionizing grassroots running. For those that don't know, it is free, timed 5K runs that take place in parks across the UK. In my local park, 200-300 runners show up at 9 AM every Saturday morning. Some will run the course in 15 minutes, some will take 45 minutes, all are equally welcome. They are coming up on 5 million signed-up members. Just to say that again, close to 5 million members! Parkrun is now starting to expand internationally. Think about what that might look like in 5 or 10 years time?!