Do Running Shoes Need Regulation?
|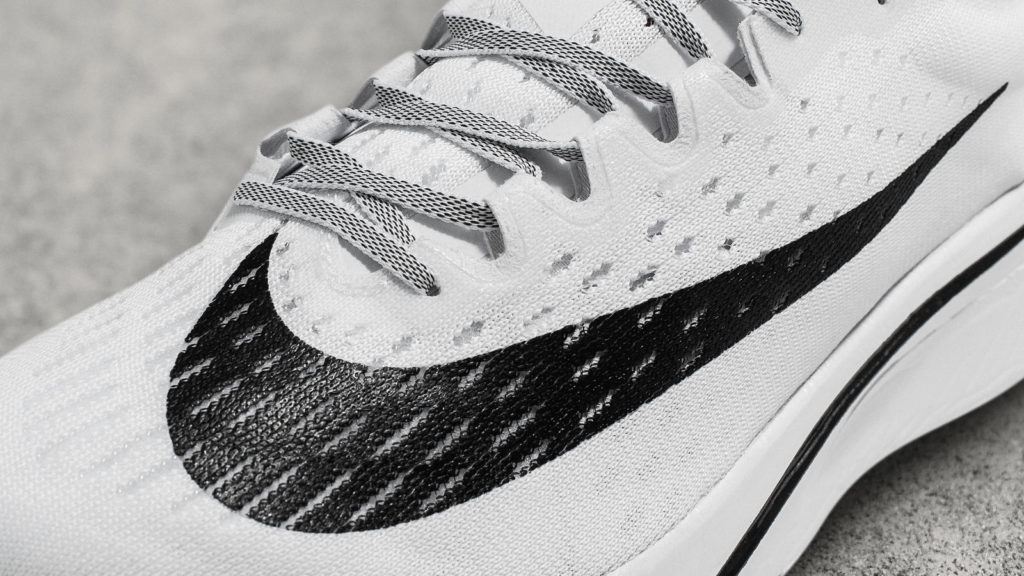 The New York Times dropped this piece last Wednesday, saying that their comprehensive analysis of self-reported Strava data "suggests that, in a race between two marathoners of the same ability, a runner wearing Vaporflys would have a real advantage over a competitor not wearing them." Runner's World followed up with this reaction and Sean Ingle of The Guardian had something to say too. "But now [that] we know how well the shoes work, is it time to power down their afterburners?" Ingle poses at the end of his piece. The IAAF says not so fast.
"We need evidence to say that something is wrong with a shoe," Yannis Nikolaou, a spokesman for the IAAF, told The Times. "We've never had anyone to bring some evidence to convince us." 
The Vaporfly 4% has been hyped more than any other running shoe in recent memory, if not in history. It's the talk of running circles around the world and has dominated headlines ranging from industry publications to national newspapers for over a year now. The result? A lot of marathoners are wearing them and good luck trying to get your hands on a pair if you wear a popular size. The shoe was the centerpiece of Nike's #Breaking2 Project, in which Eliud Kipchoge ran 2:00:25 in an exhibition marathon last May in Monza, Italy (where a number of other variables were optimized, from the venue to equipment to weather to pacing formations to fueling), and it's been worn by winners of recent major marathons, including Galen Rupp and Jordan Hasay in Chicago last October, Shalane Flanagan in New York this past November, and others. Many competitive non-elites have worn it to set personal bests, as the NYT piece highlighted, but the shoe has yet to break an official world record.
Unlike in swimming, where full-body suits were banned in 2009 because they "they enabled swimmers without an ideal physique or impeccable conditioning to be more competitive" and helped rewrite record books at the time, I don't think we're going to see the Vaporfly—or other forthcoming shoes that utilize stiff midsole plates or new lightweight foams—banned from competition anytime soon, if ever. Why? With the myriad factors and variables that exist in a marathon, how do you narrow it down to the shoe that made the difference? Or, more specifically, a single component of the shoe? You can't. The Vaporfly isn't the first shoe to utilize a carbon-fiber plate. Or a proprietary foam. And how would you go about determining (and regulating) what's an allowable level of shoe stiffness? Or midsole thickness? What about weight? Do you ban any kind of plate in a shoe? Or just carbon-fiber ones? How about certain types of lightweight foams? Limit permissible upper materials? Cap the number of eyelets? In short: How do you regulate a running shoe? It sounds like an impossible task to me. Or at least one that hasn't been given much thought yet. Maybe now it will, or perhaps it won't. Time will tell. But in the meantime, shoe technology will continue to evolve. In fact, it's already happening, from what industry sources tell me. Other companies will follow Nike's lead and come up with an equally effective carbon copy (pun intended) or try to one-up the Swoosh with a seemingly earth-shattering technological advancement of its own. They may succeed, they may not, but one thing is for sure: They almost certainly won't come up with a more effective marketing campaign.