2020 Olympic Trials: Eugene's Gain is Track & Field's Loss
|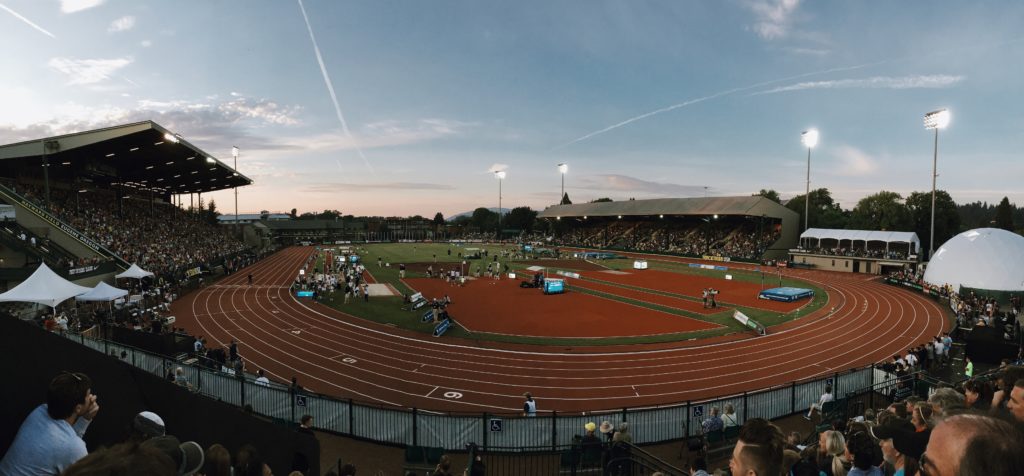 The 2020 U.S. Olympic Trials are heading (back) to Hayward Field. In a move that should surprise exactly no one, USA Track & Field awarded the 2020 U.S. Olympic Trials in track and field to the University of Nike, I mean Oregon, after taking it away from Mt. San Antonio College in Walnut, California.
"No domestic event is more important to athletes and fans than the Olympic Trials," said USA Track & Field chairman of the board Steve Miller, a former director of global sports marketing for The Swoosh and former adjunct professor at the University of Oregon Warsaw School of Sports Marketing. "The 2020 U.S. Olympic Team Trials is even more critical because it will lead off an unprecedented opportunity to elevate track & field in this country."
Look: USA Track & Field, which, it should be noted, signed a 23-year contract extension with Nike in 2014 (negotiated by two former Nike executives, no less), has had numerous opportunities to elevate the sport of track and field in this country over the years—this will be the fourth-straight Trials Eugene has hosted—and it's come up short more times than I can count. So will someone please explain to me how bringing its most important domestic event (Miller's words, not mine) back to the same tiny town that's hosted more Olympic Trials than any other city in the history of the meet is going to yield a different result in 2020?
Don't get me wrong, TrackTown USA has deep roots, a rabid fanbase, and knows how to host a meet—and sure, it will have a fancy new facility for the event (then again, Mt. SAC would have too) and the streets around the stadium will be abuzz from beginning to end—but it's not exactly a mass media market, isn't the easiest place to get to, and has a shortage of good places to stay.
Hosting the 2020 Trials in Eugene isn't going to elevate track and field in this country. But it will make a bunch of folks who work just up the road in Beaverton happy, which is what really matters most to our sport's governing body anyway.