Ask Matt Taylor: Why start a running apparel company?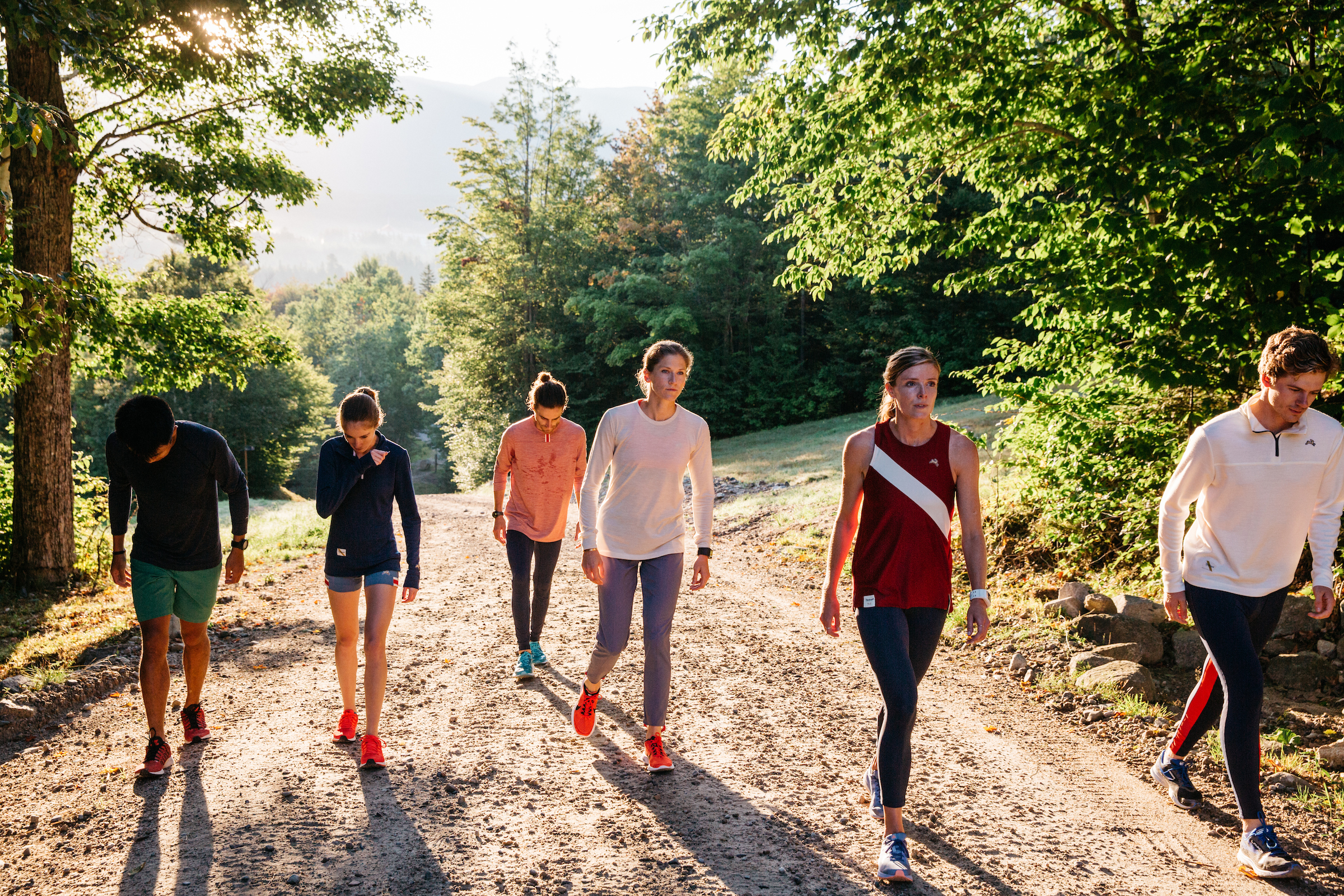 The deck seems stacked against anyone starting a running apparel company. You've got a handful of huge global competitors with enormous marketing budgets and brand equity. They've got the advantage in terms of economies of scale throughout the supply chain, and they can exert some pricing power over distributors and retailers. So, why start a running apparel company—isn't there an easier market to enter which could provide a more attractive opportunity? —Christopher Smith
Hi Christopher, thanks for the great question. Before I get to it, though, I want to thank Mario for this opportunity. Mario and I have known each other for a long time through our various roles in the sport. I've always admired his work. So when the chance came to help support the morning shakeout and experiment with sponsorship, I didn't hesitate. It's one of the few newsletters I read regularly. So thank you Mario and thank you loyal Shakeout readers for all your thoughtful questions.
OK, on to your question. I want to address the very last part first, and then go back and fill in the rest.
Is there an easier market to enter which could provide a more attractive opportunity? Yes, absolutely. But not one that could have as big of an impact on our sport over time as the opportunity Tracksmith has in front of it.
In 2011 I reached a point in my career when I was ready to venture out on my own. (I've been a runner my entire life, have worked in the industry for more than a decade and always wanted to be an entrepreneur.) So—as your question astutely points out—I started researching every aspect of the running industry: footwear and apparel, media, events, accessories and even travel. There are opportunities to build brands in each of those categories, but I wanted to create a brand that could eventually address all of them.
My vision was to serve the Running Class—a vastly underserved portion of the running market. These are runners who are competitive, not professional. Competitive, not participatory. The millions of runners who ran on a team and have a long history with the sport. That shared experience creates a shared subculture; a shared view of what it means to train and race.
So while the other brands are focused on—almost obsessed with—the professionals and the participants, I wanted to create a champion for the Running Class. Yes, there might be easier ways to enter the running market, but to realize Tracksmith's long-term vision, we had to start by outfitting the runner.
So, here we are—going up against a handful of global competitors with enormous marketing budgets and brand equity. We're under no illusion that success will be easy or quick. It may be 10 years before we even make a dent. But like any distance runner, delayed gratification is part of our DNA; right now we're just focused on building our base.
You're right to point out that the big brands have a huge advantage and can exert pressure to squash smaller competitors. But only if you play the same game they do. It would be extremely challenging to build a successful running brand today using the same tactics and business model as the larger brands. But you don't have to. And herein lies our opportunity.
In addition to the consumer mentioned above, let's look at two other elements that you highlight where we do things a bit different.
Rethinking the Supply Chain
Creating physical products is extremely difficult. But doing it at our size is even more challenging. We pay surcharges procuring raw materials and surcharges for not hitting minimums at our factories. Despite those challenges, we have an advantage: we're not building the same products. Because the other brands rely heavily on a wholesale model, they're constantly looking for ways to squeeze pennies out of their products. Use a cheaper fabric here, get rid of that extra pocket there. It's created an epic race to the middle. So their supply chain is set up to churn out high volume, average quality and low-cost product. The result is that many of the products on the market use the same basic materials and, as you'll see in any running store, everything starts to look the same.
While they're all over there fighting for lower costs, we're over here creating highly-considered product designed for a very specific purpose. Take our Bislett Pants as an example. We took a classic stirrup running pant and re-engineered it using one of the best fabrics I've ever found for running. It's a four-way stretch made in Switzerland by Schoeller that's moisture-wicking and water-repellent. And then we added subtle details like a hidden side-seam pocket and extended calf zips. They're hands down the best running pants on the market.
The objective with the Bislett Pants was to create a high-performance running pant that you would own for years and come to cherish. To build that product meant tapping into a supply chain that the other brands would never touch. They couldn't afford to. They're looking for the most inexpensive fabrics and trims they can find, while we're obsessing over every little detail to build the most considered product on the market.
Reclaiming Distribution
Our industry is littered with stories of brands exerting pressure on retailers specifically to keep a startup brand in check (or worse). And for decades that was the only way you could succeed: to grow as a brand you had to grow with your retail partners. In effect, running brands were creating products and then handing over the sales and marketing to the retailer. In fact, this was one of the many aha moments I had prior to starting Tracksmith: brands are creating products for the retailers, not the customers. It isn't what the runner wants, it's what Finish Line or Dick's wants. The big retailers become your customers.
If we were a wholesale-driven brand, I'd be nervous that the bigger brands would exert pressure to keep us from growing. But as a direct brand we don't get caught up in that cycle. Our relationship is with our customer, not a buyer or merchant. That allows us to focus 100% on the experience a customer has with our brand.
While I agree that the existing brands have some advantages, there's also an unexplored opportunity. The fundamentals of our business are just different. Where our bigger competitors could apply pressure—supply chain, distribution, marketing—we don't play. Instead, our success or failure will be based solely on our ability to execute our mission to celebrate and catalyze the Running Class. Not because we won or lost the battle against the bigger brands.
Matt Taylor
Have more questions for Matt? You can reach him on Twitter @matt_tay or @Tracksmith.